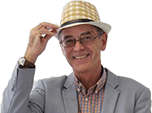 Which manufacturers supply a spare wheel as standard?

Published 29 October 2014
This is the definitive manufacturer list for the manufacturers that supply a full-size spare or spacesaver as standard. The top three rankings are dominated by low-volume, Italian manufacturers, with Alfa Romeo taking the top spot.
The bottom of the table is made up of eight manufacturers, with most supplying a tyre repair kit as standard. However, it's worth noting that BMWs are fitted runflat tyres, which use reinforced sidewalls and rubber to prevent a puncture. In theory, this means that a BMW should be able to continue driving for a limited time (to a garage or a save place to pull over) in event of a puncture. 
There are also a few omissions from the list, with some manufacturers refusing to tell us what was supplied as standard on its cars. As a result, we have no data for Aston Martin, Chevrolet, Infiniti, Lotus, MG, Rolls-Royce or Subaru.
Comments
Author

Dan Powell
Latest