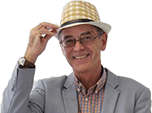 Most drivers struggle to change a wheel, says IAM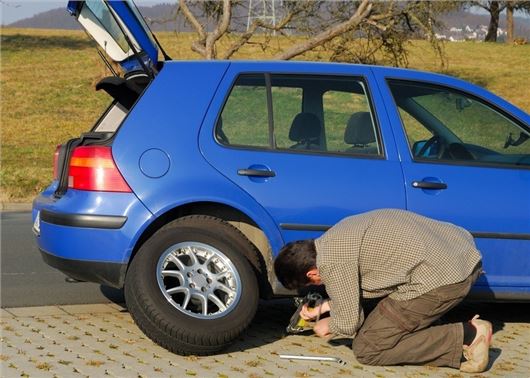 Published 29 October 2014
Changing a wheel is a dying art that most drivers struggle with these days. That's the assessment of the Institute of Advanced Motorists' (IAM) top technical advisor, Tim Shallcross.
And his opinion appears to be backed up by stats, too, with the RAC reporting that it's expecting sharp rises in the number of call-outs for punctures over the next two years. In 2012, the organisation received 71,000 flat-tyre callouts, while in 2013 it received 91,000. This year it predicts the number will rise to 120,000 – and quarter of a million by 2015.
But speaking to HonestJohn.co.uk on the proliferation of puncture repair kits in place of a standard spare tyre, Mr Shallcross said that most drivers these days can't change a wheel anyway.
He said: "Most drivers think they can change a wheel – one of those rites of passage that your dad shows you how to do. However, when it comes to actually doing it, many or most drivers struggle: where exactly do you put the jack?  How do you get the wheel nut/bolts undone? Some spare wheels are steel, whereas the car has alloys, and spacers are needed on the wheel studs. Some spacesavers can only go on the rear because the brake callipers get in the way on the front, so you have to take a rear wheel off, put it on the front, then put the spacesaver on the back, and so on."
For this reason, Mr Shallcross believes that tyre repair kits aren't such a bad thing after all – because often, drivers shouldn't be changing a wheel at the roadside anyway. "You do not want to be changing a wheel with traffic thundering past you," he said. "For safety's sake, get out of the car, over the crash barrier and ring for assistance."
Furthermore, removing the spare wheel from a new car has advantages that go further than the initial fuel-saving weight loss, says Mr Shallcross: "Another way to think about it is this: for the weight it saves removing the spare tyre, all kinds of other safety features can be added in its place, like anti-lock brakes and electronic stability control.
"These systems add weight, but are of a much greater advantage in general car safety terms – when was the last time you had a flat tyre?  Look at the number of people that are saved by ESC and ABS. A tyre repair kit is a bit of an inconvenience, but that's all."
For some practical advice on how to change a spare, here's a practical guide
Comments
Author

Mark Nichol
Latest