MotorEasy and Haynes team up to offer first parts-only warranty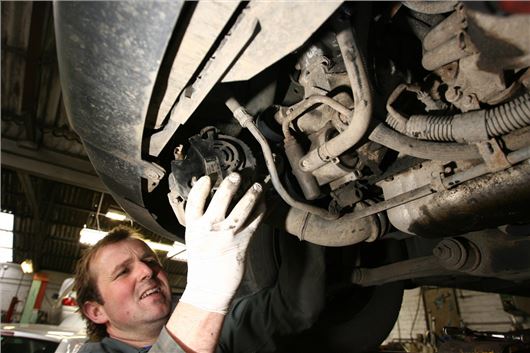 Published 21 November 2019
Warranty provider MotorEasy and Haynes, the publisher of car and lifestyle manuals, have joined forces to help drivers save on expensive replacement parts and garage labour costs.
The new parts-only warranty policy aims to provide cover for owners who prefer to take care of their vehicles at home, rather than incur the expense of garage work. The warranty guarantees only parts, meaning the prices are likely to be lower than conventional warranties that pay out for the broken parts and the labour required to fix them.
From £175 a year, car owners can get comprehensive parts only warranty protection - meaning they get the parts needed to fix any faults that occur during the warranty period, along with a Haynes Manual to give them the information needed to fit the parts.
>> £94 million being lost due to road tax evasion
Haynes also provides subscribers with a library of how-to video tutorials for more than 2000 maintenance tasks. Members can document the completion of their repairs using photos and videos, as well as gaining access to discounted rates at MotorEasy's 10,000 UK garages if the repairs prove beyond their scope.
The warranty begins with a free initial health check, after which problems relating to overheating, air conditioning, emissions, in-car entertainment and sat nav are covered, as well as issues identified during MoT and servicing.
"MotorEasy helps replace the parts, while Haynes offers the insight into how to fit them - it's the perfect partnership for peace of mind. Together we are able to provide an evolving solution that's perfect for encouraging basic car maintenance skills and offering experienced mechanics valuable support," said founder of MotorEasy, Duncan McClure Fisher.
Comments
Author

Georgia Petrie
Latest