Simple car insurance mistakes costing drivers up to £677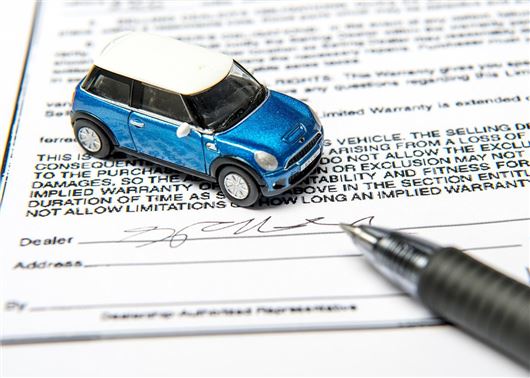 Published 21 March 2018
Drivers are missing out on huge savings on car insurance because they are getting their employment details wrong, a new report has found.
Price comparison website MoneySuperMarket found that small mistakes are costing drivers up to £677 a year, with some motorists unwittingly putting themselves in an expensive insurance band.
>>>Need help with car insurance? Check out our money-saving guide to lowering your premiums
Based on car insurance quotes from MoneySuperMarket in January 2018, retirees who categorised themselves as 'unemployed' instead of 'retired' paid an additional 37 per cent for their car insurance. Stay-at-home parents who made a similar mistake, by clicking on 'unemployed' instead of 'housewife', saw their insurance costs soar by over a quarter (26 per cent).
Young drivers were also out of pocket, with unemployed students losing out on a 51 per cent saving by listing themselves as 'unemployed', instead of the more accurate 'student'.
"To get the best cover at the best price, you have to choose the most accurate answer at every stage of the quotation journey. And that can mean trying alternatives to find the one that best matches your situation, instead of plumping for whatever seems most obvious," said Kevin Pratt, consumer affairs expert at MoneySuperMarket.
Top 10 common car insurance employment listing mistakes
| | | | | |
| --- | --- | --- | --- | --- |
| Employment status | Average cost | Alternative employment status | Change to premium | Average premium difference |
| Student | £1327  | Unemployed | 51%  |  +£677 |
| Mature student (living at home)  | £1308  | Unemployed  | 39%  | +£510  |
| Retired  | £265  | Unemployed  | 37%  | +£98  |
| Housewife | £563  | Unemployed  | 26%  | +£146  |
| Student | £1327  | Mature student (living at home)  | 7%  | +£92  |
| Retired | £265 | Housewife  | 6%  | +£15  |
| Undergraduate student (living at home)   | £1244  | Student  | 2%  | +£24  |
| Apprentice  | £1397  | Student  | -13%  | +£181  |
| Housewife  | £563  | Retired  | -7%  | +£39  |
| Student  | £1327  | Student (living away from home)  | -3%  | +£39  |
Comments
Author

Dan Powell
Latest