One in five drivers have an accident within their first year of driving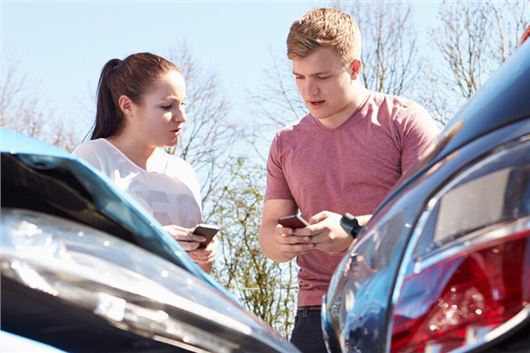 Published 29 November 2017
More than one in five have admitted to having an accident within their first year of driving, with over 70 per cent of accidents being caused by drivers aged 17-25.
According to research by ALA Gap Insurance, 22 per cent (3194 new drivers) were disqualified between April 2016 and March 2017, while 18,038 received points on their licence. The data was obtained by a Freedom of Information request to find out how many drivers were disqualified or received points on their licence within 12 months of passing their driving test. 
Of these incidents, 65 per cent of drivers said they incurred an expense relating to their own or someone else's vehicle. One in three of these accidents cost £400 or more in damages, while 10 per cent resulting in £1000 or more in damage.
>> Young people giving up on the idea of learning to drive
One in four men admitted to an accident within 12 months of passing their test; however, women appear to incur larger expenses in these incidents - with 14 per cent causing damages of £1000 or more, as opposed to just six per cent of men. New drivers in Coventry and Chelmsford were involved in the most accidents, whereas drivers in Leeds were guilty of the highest number of offences.
ALA claims that "stereotypical boy racers" racked up the most points, committing 77 per cent of speeding offences that resulted in points. Men also made up 87 per cent of the new drivers who were disqualified from driving.
Simon England, managing director at ALA, said: "With the cost of insurance premiums constantly rising for younger drivers, we thought it would be interesting to find out how many new drivers are involved in road accidents and how many are committing offences in their first 12 months on the roads."
>> Driving examiners plan to strike over driving test changes
Comments
Author

Georgia Petrie
Latest