Cost of car insurance rising faster than ever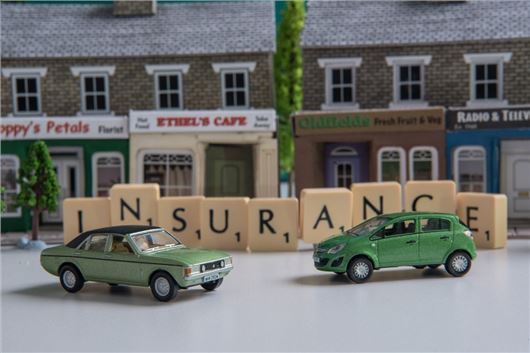 Published 03 August 2017
Insurance prices rose at their fastest ever recorded rate in the second quarter of 2017 and further hikes are on the way.
That's according to new research by the Association of British Insurers (ABI). The ABI's premium tracker shows that the average price paid for car insurance rose by £22 (4.8 per cent) in the second quarter of 2017, with a typical policy costing £462.
This increase was up £48 on the same period in 2016 - when average premiums were £436 - and represents the fastest year-on-year rise ever recorded by the ABI, since it started tracking insurance for private cars in 2012. 
The 10 best deals on car insurance
The increase follows a rise in Insurance Premium Tax, which went up from 10 per cent to 12 per cent on the 1 June. The decision to drastically cut the personal injury Discount Rate, also known as the Ogden Rate, has also been blamed for pushing prices skyward.
Given the size of the Discount Rate cost impact, the ABI believes that prices are likely to increase further, with insurance renewals due to show a considerable increase in Q3 and Q4.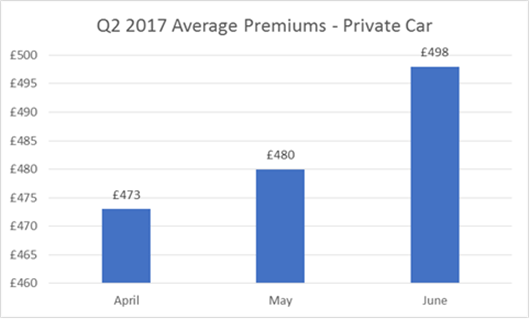 "Worryingly these increases are unlikely to be the end of the road if reinsurance premiums go up at the end of the year, adding further costs to insurers," said Director General of the ABI, Huw Evans.
"The UK is one of the most competitive motor insurance markets in the world, but the unprecedented increase in claims costs is driving up prices to record levels. Most younger and older drivers are likely to face increases even higher than this, hurting people who can least afford it," added Evans.
The House of Lords debated the decision to cut the personal injury Discount Rate from 2.5% to -0.75% on 18 July 2017, submitting a Motion of Regret for changing the Ogden rate before a consultation was completed about how to amend it more effectively. No changes have so far been announced to amend it further. 
Do you have a question about car or van insurance? Ask HJ for the answers
Comments
Author

Georgia Petrie
Latest