£13,000 Credit Hire Bill to Repair a Scratch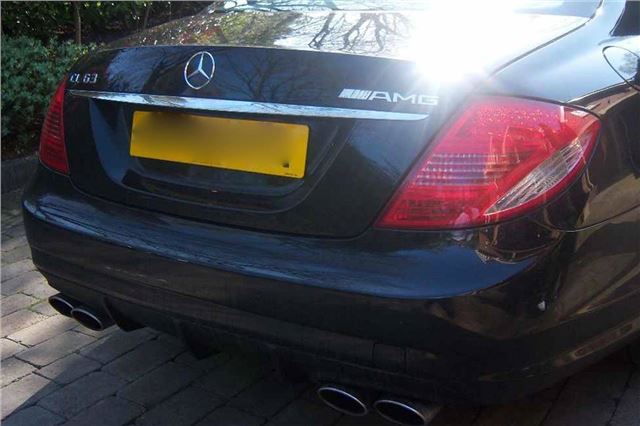 In April 2011, reader GS collided with a Mercedes in a medical centre car park. Both cars were travelling at around 2 to 3 mph. They exchanged insurance details and GS thought no more about it until he received his car insurance renewal in June.
Unfortunately, though the damage was no more than a scratch, the car that GS collided with was a rare and expensive £115,000 Mercedes CL 63 AMG.
The other party had placed the matter in the hands of an accident management / credit hire company that clocked up costs approaching £20,000, which included £13,000 for the 32 day hire of a replacement car. The reason given for the 32 day car hire was that Mercedes spare parts division had taken this long to deliver all the parts.
When GS asked Zurich if they had questioned this, they told him they
Had taken the information "at face value". GS suggested that they should ask for a copy of the body shop's parts requisition which went to Mercedes as by this time he had spoken to them and they told him  that if they were sent a copy of the order, they would be able to verify if there had been a long delay in supplying parts.
Quite why it was necessary to hire another car anyway when the CL 63 AMG was perfectly roadworthy and drivable is another matter entirely.
When the body shop was approached, they gave The Data Protection
Act as a reason for not being able to provide a copy of the order. GS
checked this out and as the name of the driver of the Mercedes was already in the public domain, Data Protection simply did not apply. GS felt that the body shop obviously has its own reasons for not being perfectly happy to provide the information.
Zurich has now agreed to re-open the claim and investigate it.  At
First they said they couldn't because the matter had been settled – with the exception of the personal injury aspect - but they have now had a change of heart.  They informed GS that they are doing this to give him an insight into the integrity of the credit hire company.
They also told GS that as a result of his efforts, they have now
Changed the way they go about handling claims. To quote Jayne Lilley, Zurich's head of Credit Hire, "I can confirm that since this claim for credit hire was handled, Zurich has implemented new processes and technical training across the motor teams."
GS was also informed that the accident management / credit hire  company would be making a claim for personal injury. Today, one year 4 months later, no claim has been made but GS is assured that there will be one. Is there not something a little odd about that?
GS previously gave an indication of the speeds at which the two cars were moving within the confines of the medical centre car park and he has insisted that before Zurich considers any personal injury claim, they should have one of their people visit the car park and see for themselves how unlikely it would be for there to be any serious injury. They have agreed to do this and GS will be meeting their representative at the car park.
In looking into this affair, GS was struck by the fact that Zurich had made no enquiries into this. To quote them, they took the accident management / credit hire company's claim "at face value".
GS would like to point out that he has nothing to gain personally from this. His file will continue to show a large claim. However, he was spurred simply from the realisation of just how easy it is for accident management / credit hire companies to get their claims settled by the large insurance groups.
He has spent hundreds of hours on this and can see why it is obviously easier, quicker and cheaper for the insurance company simply to settle quickly.  Over this period of a couple of months, he have been passed to three different people and only now is he making any kind of progress.
Comments