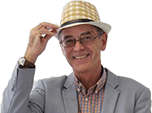 Quinn Direct in Administration


WARNING TO YOUNGER DRIVERS INSURED WITH QUINN DIRECT: THOUGH YOUR POLICY REMAINS VALID FOR THE TIME BEING, YOU MAY NOT BE ABLE TO RENEW.
The BBC reports:
A company owned by a County Fermanagh businessman has been placed into administration at the High Court in Dublin.
Quinn Insurance Group, which has offices in Cavan and Enniskillen, is owned by Sean Quinn.
Joint administrators were appointed after the Financial Regulator expressed serious concerns about the finances of the company and how it was being run.
The Quinn Group said all of its other businesses were unaffected by the move.
'Unprofitable'
Quinn Insurance also operates Quinn Insurance UK.
It employs almost 2,800 people in Ireland and the UK out of more than 8,000 workers in the wider Quinn Group across Europe.
The regulator has ordered this wing of the company to stop writing new business in the UK.
"Existing UK policyholders will not be affected by this decision as existing policies will remain valid. Customers can make claims in the normal way," the regulator said.
"The effect of this action is to prevent Quinn Insurance Limited suffering further financial losses from its currently unprofitable UK business."
Lawyers for the regulator told the court it had been discovered that subsidiaries of the company had made guarantees in relation to the group's assets in 2005 which has reduced the value of the assets by 448 million euros.
Some directors of Quinn Insurance were unaware of the guarantees, lawyers for the regulator said.
The court heard the company had significantly breached its solvency ratios.
The company had moved from a position where it had an excess of assets over liabilities of more than 200 million euros to a position where it had 200 million euros of liabilities over assets.
Assets
In a statement released on Tuesday, the Quinn Group confirmed Quinn Insurance Limited had been placed in "provisional administration".
"This is deeply disappointing in the context of the continued profitability of the group which is currently in excess of €20m per month," the statement said.
"However, the regulator has seen fit to take this action in the context of a perceived depreciation of the underlying assets of Quinn Insurance Limited.
"We feel that this issue could have been resolved to the benefit of all in a relatively short space of time and we will be working with the regulator and the provisional administrators to resolve all outstanding matters.
"The business continues to trade as a going concern with the objective of ensuring a financial restructuring to safeguard the overall business in the longer term."
Comments