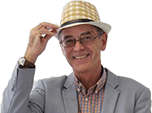 HPI Offfers a 'Pay As You Go' Used Car Warranty

HPI has launched a flexible 'pay as you go' warranty, GAP Insurance and MOT Insurance, all designed to help motorists protect themsdelves against the unexpected.

"Buying a car for many of us is our most expensive purchase after buying a house. We know about, and can budget for the ongoing running costs: road tax, insurance, parking, etc. However it is the unforeseen breakdowns and worn parts that can be crippling." explains Nicola Johnson, Consumer Services Manager of HPI. "Whether car owners are choosing to keep their current vehicle for longer rather than upgrading, or purchasing a new vehicle, they need to make sure they are prepared for potential breakdowns and wear and tear issues."

Unlike many other warranty solutions, HPI Warranty offers a flexible monthly package that does not tie car owners into long contracts. The 'pay as you go' approach gives them maximum protection on their own payment terms. The HPI Warranty offers a range of policies designed to cater for cars up to 10 years/100,000 miles, allowing owners to find a warranty to suit their specific needs*. In addition, whilst some providers exclude some claims within the first 90 days of the policy to protect themselves from fraud, cover from HPI Warranty starts after 28 days*.

HPI's warranty services also includes Guaranteed Asset Protection (GAP) Insurance which offers protection from car depreciation*, and MOT Insurance,
designed to help a car get through its MOT*. Both products are available through the HPI Warranty website (www.hpiwarranty.co.uk) and continue to offer exceptional and cost-effective protection for your car and your wallet.

Johnson continues, "HPI Warranty is backed by Axa, one of the largest insurers in the UK, giving consumers complete confidence when they buy an HPI Warranty from us. In addition, any customer that takes out an HPI Warranty will also receive 12 months free MOT Insurance, normally retailing at £39.99*."

"Whether consumers have owned their car for years, or they're just about to buy, HPI Warranty can help provide peace of mind and protection for their pocket."

* Terms and conditions apply. See full policy wording at www.hpiwarranty.co.uk.
Comments