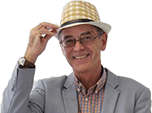 Drivers Would Give Up Beer To Keep Their Cars

Drivers would give up beer, take aways and eating out to keep their cars
British drivers would sacrifice going to the pub, having take-aways and eating out
rather than give up their cars, research by car insurer swiftcover.com reveals. In
fact a third of drivers (36%) would run their cars on recycled chip oil to cut their
motoring costs.
Almost seven out of ten (69%) drivers say their motoring costs have increased in the
last 12 months, leading motorists to consider a range of sacrifices to save their
cars.
* 28% would sacrifice going to the pub instead of giving up their car
* 26% would stop buying electrical gadgets such as TVs and iPods
* 21% would stop having take aways or eating out
* 15% would give up buying new clothes and furniture
British drivers love their cars so much they'd consider various ways of cutting
their motoring costs – some more unusual than others.
* 36% would run their cars on recycled chip oil to save money on their motoring
* 34% would use public transport to cut costs
* 31% would buy a tiny city car such as a Smart car to slash costs
* 27% would join a car-sharing scheme for the commute to work
* 13% would swap their nice car for a dirt cheap banger
* 6% would be paid to have their car covered in sponsorship adverts
Tina Shortle, marketing director for swiftcover.com, says: "Brits must really love
their cars if they're willing to give up their trips to the pub, take aways and
in-home entertainment. The fact that they'd also be willing to run their motors on
chip oil or trade down to an old banger confirms that even more.
"swiftcover.com found that 69% of drivers reckon their motoring costs have increased
over the last year – with most of them blaming the government and the high cost of
fuel and road taxes. But drivers don't need to go to the extremes of sacrificing
their leisure activities or covering their vehicles in adverts to save money –
simply shopping around for cheaper motoring essentials like insurance, petrol and
servicing can save hundreds of pounds."
swiftcover.com's essentials for saving money on your motoring

1. Always shop around for insurance quotes – Don't just accept the renewal price
from your existing insurer, prices are going up so always check what else is on
offer
2. Search for cheaper petrol – Sites like www.petrolprices.com help you find your
cheapest station, which could save you £s on a tank full
3. Don't use a main dealer for servicing – If your car is out of warranty, find a
recommended local garage via a website like www.weknowcars.co.uk
4. Get an MOT from your council – Council garages carry out MOTs but not repairs,
guaranteeing you a fair test. Check www.yourarea.gov.uk for your nearest garage
5. Don't be a boy racer – Driving fast and speeding away from the traffic lights
drinks petrol, so moderating your driving could help you save £500 a year on fuel
6. Don't pay for what you don't need – Lower insurance costs by ditching extras you
don't need, such as overseas cover and car hire supplements
7. Drive green and save money – swiftcover.com encourages environmentally friendly
driving by giving drivers a 10% discount on insurance for greener cars
8. Cut out the junk – Hauling around a boot full of unnecessary junk will increase
your fuel use, so get rid of what you don't need and save money on petrol
9. Keep your car in good nick – Good engine maintenance, keeping your tyres inflated
correctly and fixing stone chips in windscreens will save you money in the long term
10. Lose the roof rack – Even when it's not being used, the roof rack causes drag
and increases your use of petrol
Research was carried out amongst 872 drivers in July 2009


Comments