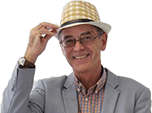 New Saga Breakdown Cover Includes Cost of Repairs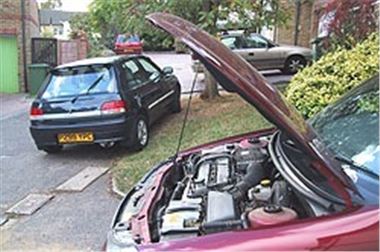 Saga has launched a new Breakdown Repair protection as an add-on to its vehicle Breakdown Assistance.
The new cover enables customers to claim back the cost of garage labour and replacement parts up to the value of £500 (subject to a £25 excess) if they cannot continue their journey following a breakdown. This includes cover for the most common causes of breakdown such as a flat or faulty battery, the most frequent cause of breakdown in the UK, and also starter motor, alternator and head gasket faults amongst others.
Saga Breakdown Assistance attends over 50,000 breakdowns each year. Whilst eight out of ten vehicles are fixed by the roadside, many are taken to garages for repair, most of which would be covered under the new repair cover. A claim for a head gasket failure, one of the most common causes of breakdowns, costs on average £390 to repair, whilst an alternator failure typically costs £285 to fix. With garage hourly labour rates costing anything up to £190, Saga Breakdown Repair gives the customer peace of mind that they are covered up to the £500 claim limit.
Over 50s make up 54% of new car buyers and many have tended to trade their cars in for the latest model every few years when the warranty expires. However, in the current economic climate they are holding onto their car for longer. Whilst Saga Breakdown Repair does not replace a warranty, it gives customers peace of mind that they will not have to bear the full cost of expensive repairs should their vehicle breakdown once the warranty has expired.
Saga Breakdown Repair provides a seamless service for the customer. The roadside patrolman will take customers directly to the garage and discuss the fault with the mechanics. In addition communication between the garage and Saga in respect of the diagnosis and repair costs will be undertaken by qualified mechanics. This ensures that customers won't need to 'talk technical' with the garage and helps control the costs of the replacement parts, which could result in reduced repair costs for the Saga customer.
Saga Breakdown Repair is available from an additional £6.86 per month, the equivalent of seven litres of petrol, demonstrating that it offers excellent value for money.
Andrew Goodsell, Chief Executive, Saga Group, commented: "Whilst the over 50s tend to take better care of their cars, breakdowns can, unfortunately happen to us all and often at the most inconvenient time. If you are unlucky enough to have a breakdown the last thing you want is to be faced with an unplanned repair bill before you are able to continue your journey."
The rate is £69.50pa for cars with under 100,000 miles on the clock or are under 10 years old, or £6.86 per month including APR charge of 18.4%.
Saga's annual breakdown and repair cover is available for £69.50 for cars with under 100,000 miles on the clock or are under 10 years old, or £93 for cars with over 100,000 miles on the clock or are over 10 years old.
Breakdown repair includes cover for parts fitted at the road side or parts and labour at a garage.
Claims are covered up to £500, subject to a £25 excess, customers can make up to five claims a year.
Any person driving the insured vehicle is covered.
Vehicles of any age or mileage can be covered.
Cover is only applicable in the UK.
Top 10 Breakdown causes and average costs to repair
1 Battery £78.32
2 Head Gasket £390.82
3 Alternator £284.85
4 Coil Pack £100.00
5 Starter Motor £228.44
6 Ignition Coil £70.73
7 Water Pump £217.31
8 Camshaft Drive Belt £123.81
9 Front Road Springs £140.87
10 Clutch Slave Cylinder £241.34
More at
www.saga.co.uk
Comments