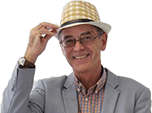 Motorists drive garages to sign up to Service and Repair Code of Practice

More and more motorists are searching out reputable garages through Motor Codes' online garage finder facility, adding value to the Motor Industry Code of Practice for Service and Repair as an opportunity to build business.
On average, 10,000 people log on to
www.motorindustrycodes.co.uk
each week to identify a fair and honest garage in their area. However, with greater consumer awareness through a series of BBC television interviews last weekend, traffic to the site increased almost four-fold as the public demonstrated its support for the Code.
"We already know that motorists are wary of rogue traders in the service and repair trade but as knowledge of Motor Codes grows, consumers are increasingly seeking out subscribing garages to take their cars to," said Motor Codes director, Chris Mason.
"The Motor Industry Code of Practice for Service and Repair is a simple, clear and affordable way for garages to declare their commitment to honest trading and good customer service. Motorists are increasingly learning more about the Code and starting to question why some garages are not signed up. As we continue to spread the Motor Codes word, there is a clear business implication for garages that have not signed up," he continued.
John Tullet, owner of subscribing garage Dulwich Autocentre who also appeared on the BBC show, backed the Code saying, "Within an hour of the piece airing, I had taken several calls resulting from the coverage – the most interesting one being from a motorist who lives over an hour's drive away saying they wanted to come the extra distance to make sure they got treated well. I've got back my subscription cost in one day's work but increased business will surely keep coming throughout the year".
With annual subscription to the Code at £75, it is the cheapest marketing tool a business can adopt by far, giving garages unlimited exposure to the thousands of motorists who need their car serviced or repaired each day.
The number of daily unique users to the Motor Codes website
www.motorindustrycodes.co.uk
reached 2,091 on 30 May 2009 as a direct result of the TV interviews carried out on BBC TV that morning, compared to an average of around 600 for a typical Saturday.
The Motor Industry Code of Practice for Repair is an industry-wide, self-regulating Code of Practice to promote and safeguard consumers' interests by helping them to identify better businesses and encourage garages to raise their standards of customer service. Any garage in the UK which services and/or repairs cars or light commercial vehicles can sign up to the Code, providing they agree to meet the standards set. Annual subscription fee is £75 per outlet, with a further cost of £175 every 24 months for a compliance check. Full details can be requested from
enquiries@carserviceandrepair.co.uk
Comments