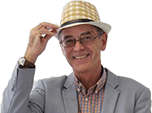 2,700,000 Drivers Cut Their Insurance Cover

March is the peak season for buying motor insurance and for many people insuring
their car is their most expensive monthly insurance outlay, with the average
motorist spending £31 a month to financially protect themselves in the event of an
accident. But to help ease increasingly tight monthly budgets, over a quarter of
motorists (27%) have taken steps to reduce the cost of their policy whilst ensuring
they are still legally covered, reveals research by Saga Motor Insurance*.
Almost one in ten (8%) money-savvy motorists - 2.7 million drivers** - have
increased their voluntary excess in order to reduce their monthly premium. A further
8% have downsized to a car with a smaller engine, enabling them to lower their
monthly insurance bill as well as reducing their petrol and tax costs. An
additional 4% of motorists have removed named drivers from their policy.
The average monthly car insurance spend for over 50s is around £10 per month lower
than those aged under 50, however exactly the same proportion of over 50s are taking
steps to cut their motoring premiums as the younger generation.
Rather worryingly, one in twenty (5%) drivers has removed optional extras from their
insurance, such as breakdown cover or legal expenses, in a bid to streamline their
spending. However this can prove to be a false economy, considering the average
person breaking down without cover, pays almost £90 to have their vehicle
recovered***.
Despite the potential savings three quarters (73%) of drivers haven't taken any
steps, however simple, to try and cut the cost of their premiums.
Andrew Goodsell, Chief Executive, Saga Group, commented: "Many more people could be
taking some simple steps to reduce the cost of their car insurance. Remembering to
update your car insurance policy as your needs change can help save money on monthly
premiums at a time when many people are looking to reign in their spending. However
it's important to ensure the quality of the cover isn't compromised and the policy
still meets all your needs."
Take a few easy steps to reduce your motor insurance premium:
* Increasing your excess can reduce your premium, but make sure you agree to an
excess that you will be able to pay if you make a claim.
* Ramp up security - parking the vehicle in a garage or even on the drive rather
than the street can reduce the risk of theft and therefore often reduce the premium.
* Make sure you are insured for the correct number of miles - if you are insured to
drive 12,000 miles, when in reality you only drive 3,000 a year then you are
probably paying too much.
* If your spouse/partner also drives your vehicle, make sure they are named on the
policy. Most insurers will offer a cheaper premium to insure the driver and spouse
rather than just the driver.
* Only insure the people who will definitely be driving your car. Rather than
including cover for any other driver on your policy, which can be expensive, name
the actual drivers who will regularly use your vehicle.
* Make sure you are insured for the right use of your vehicle. If you don't use
your vehicle to commute to work some insurers offer a separate category, purely for
social domestic and pleasure, which is cheaper.
* If you are planning on taking a summer holiday, which involves you driving on
mainland Europe, make sure you choose a provider who offers this cover as standard.
* If you are taking out your own insurance for the first time after driving a
company car for many years, there are providers out there who will offer you a No
Claim Discount for the equivalent amount of years you have driven your company car
claim free.
* Over 50? Get a Saga Car Insurance quote online and you could save up to 20% on
your first year's premium.
More azt
www.saga.co.uk
Comments