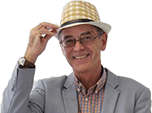 Policy Changes Earn Fortuned For Insurers

On the 6th Jan 2008 the ICOB (Insurance Conduct of Business) was
replaced by ICOBS (Insurance Conduct of Business Sourcebook)[2].
According to the FSA these changes were made to simplify previous
rules, add new high level standards and add detailed rules and
guidance where necessary to protect consumers[3].
EXPOSED: uSwitch.com has uncovered the fact that section 2.10 of
ICOB 'Excessive charges to retail customers' was removed from the
new ICOBS rulebook[4].
THE REASON: The FSA says it has never needed to investigate any
company for excessive charges and so has taken the decision to
remove this rule from the new ICOBS sourcebook.
WHAT THIS MEANS: There is no existing regulation on the amount the
insurance industry can charge their customers.
INSURANCE POLICY TWEAKS COST DRIVERS DEAR
As the car insurance industry scoops £333 million[1] a year for
amending policies, uSwitch.com reveals there is no regulation in
place to control the amount of money it can squeeze out of consumers
for fees and charges.
* 14 million[2] motorists across Britain are hit
by additional fees on their car insurance policy every year costing
them a staggering £333 million
* The average fee charged by car insurance
providers is £22[3] for duplicate documents, policy amendments and
cancellations
* The only legislation in place to protect
policy holders from excessive fees was removed from the ICOB
sourcebook on 5 January 2008[4]
* uSwitch.com calls for consumer protection
against excessive fees and charges within the car insurance industry
A new investigation from uSwitch.com, the independent price
comparison and switching service, reveals that motorists are being
charged an average fee of £22[3] just for amending simple details on
their car insurance policy. With 14 million people requesting
changes to their policies each year[2], the insurance industry is
scooping a massive £333 million[1] from these charges.
Consumers are charged admin fees - or mid-term adjustment fees as
they are known in the industry - for simple amendments to their
policies such as changes to their name, address and vehicle details.
Failing to amend policies could result in invalid insurance when it
comes to making a claim. There are also fees for requesting
duplicate documents and cancelling a policy. The uSwitch.com
research reveals that these fees differ massively across the
industry from free to an unlimited proportion of a customer's
premium. In light of this, uSwitch.com calls for regulation to be
put in place in order to protect consumers from these varying
charges.
Until 5th January 2008, section 2.10 of the ICOB (Insurance Code of
Business) focussed on 'Excessive charges to retail customers'[4].
However, on the 6th January 2008, the ICOB was updated to the ICOBS
(Insurance Code of Business Sourcebook) and section 2.10 was
removed[5] to 'simplify'[6] the rules. According to the FSA, the
rule is no longer required as they have never needed to investigate
a company for excessive charges. However, uSwitch.com reveals that
this removal of section 2.10 means there is currently no regulation
in place to control the amount of money the insurance industry can
levy for fees and charges. uSwitch.com calls for the FSA to
reinstate section 2.10.
Ashton Berkhauer, Insurance Expert at uSwitch.com comments:
"Consumers need to know where they stand and the easiest way to do
this is for the amount providers charge to be consistent across the
insurance industry. This would make it clearer for consumers and
bring transparency to the market. Currently, making an adjustment
to your policy can cost you from £0 to £25[7] and the price for
cancelling a policy mid-term can be unlimited[7]."
Table 1: Top ten insurance providers by marketing spend and their
administration charges
Insurer
Adjustment Fee
Duplicate Documents Fee
Cancellation Fee
Norwich Union
Up to £12
£0
Up to £52.50
Direct Line
Up to £17.85
£0
Unlimited *
Churchill
Up to £21
Up to £21
Unlimited *
AA
Up to £25
Up to £25
Up to £75
More Than
Up to £26
Up to £25
Up to £55
Hastings
£0
£0
£0
Prudential
Up to £15.75
£0
Unlimited *
Esure
Up to £17.50
Up to £17.50
Up to £45
Shelia's Wheels
Up to £17.51
Up to £17.51
Up to £45
Swiftcover
£0
Up to £10
Up to £25
Average
Up to £16.84
Up to £11.60
Up to £38.33
£22
Source: uSwitch.com February 2008. Top ten insurers based on market
spend data from Data Thomson Intermedia PLC 2008
*Unlimited fee: The cost incurred is not a set charge - it is
dependent on the customer's remaining premium
Admin Fees
On average, consumers are charged around £17 to amend details on
their policy and £12 to receive a duplicate copy[7]. They face the
highest charges if they decide to cancel their policy before it
comes to an end, with some providers charging up to £75[7] if
motorists cancel a policy after 14 days of receiving the policy
documentation. Prudential, Churchill, and Direct Line charge
customers a cancellation fee based on their individual policies[7],
calculated as a percentage of the customer's remaining premium.
Premium costs
Many motorists will be unaware that by making changes to their car
insurance policy after it has been set up, they may not only be hit
with a fee, but may end up paying a higher premium too. This is not
unreasonable, as insurers have to price policies according to
driver's risk. Over half of motorists (53%)[8] who made a mid-term
adjustment to their policy have also seen a change in their premium,
with one in three paying an additional £39[9] on average. By raising
premiums following a mid-term adjustment, the insurance industry is
making £584 million[9] a year.
However, this is not always the case. An amendment may result in
premiums staying the same, or if the risk profile of the customer
doesn't change, decrease the policy. The uSwitch.com research found
that 1.7 million[10] people actually got some money back after
making a mid-term adjustment.
Ashton Berkhauer concludes: "Not all changes are costly - drivers
may find that, by making certain mid-term adjustments, the risk is
improved and the premium decreases, saving them money. It's always
worth having a conversation with your insurer as some are willing to
waive these fees or will at least be open to negotiation. The worst
course of action is to do nothing at all - inaccurate details on the
policy could make it invalid, leaving you without a leg to stand on
if you come to claim."
"However, without any regulation existing in the market around fees,
the insurance industry can charge what they like. It is vital that
consumers are made aware of these fees and that the insurance
industry is made to review and justify their validity. There is an
obvious need for the FSA to act fast as the ICOBS was updated in
order to add 'detailed rules and guidance' to protect consumers[6].
These 'hidden charges' and cancellation fees certainly seem
excessive and there is a clear need to reinstate the rules around
what is a fair charge to really put consumers needs first. "
For more information visit
www.uSwitch.com
or call 0800 093 06 07
Comments