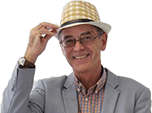 New Motorbike Insurance Website: 25% off

25% off all quotes through
www.swintonbikes.co.uk
for first month
Swinton Bikes, the specialist motorbike insurance division of
Swinton, the UK's leading high street insurance retailer, has
launched online for the first time with a blinding offer for all
bikers.
To celebrate the launch, Swinton Bikes is offering a guaranteed
discount of 25% off its online quotes for all customers - the same
as getting free insurance for three months. This offer can only run
for the first month, so all bikers have until the 5th April to ride
away with this massive saving.
The new dedicated and fully interactive website -
www.swintonbikes.co.uk - provides bikers with a quote and buy
facility, offering the best value policies from a specially selected
panel of six leading UK providers of motorbike insurance.
Anthony Aronin, head of Swinton Bikes, said: "We wanted this new
site to launch with a bang, so we are offering bikers this
mega-offer. It's a cracking new site and we can now offer bikers
across the UK the right policies at great prices - all at the click
of a button. Bikers will be amazed at how much they can save with
Swinton Bikes, especially taking advantage of the launch offer while
they can."
As well as the quote and buy facility and a comprehensive guide to
finding the right, best-value insurance cover, the Swinton Bikes
website also includes latest industry news, biker route guides,
latest pics of the stunning Swinton Sirens and much more in 'Riders'
Corner'.
Anthony continued: "We wanted to create a website that was more
than just somewhere to go for your insurance, and the new site will
be continually updated with news, pictures and more fantastic
promotions and offers for bikers around the UK. We have always been
able to offer bikers some of the best insurance quotes around and
now we have our own dedicated website to match."
Swinton Bikes is a division of the Swinton Group and has carefully
selected six top UK insurers to support it in this online venture.
Additional discounts are available for bike owners belonging to bike
clubs, as well as machines with approved security and tracking
devices and off-road, secure parking arrangements. Terms and
conditions apply.
Anyone wanting more information on Swinton Bikes should visit
www.swintonbikes.co.uk
Comments