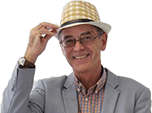 Builders Pay More For Car Insurance Than Brickies

A grey area surrounding job titles could enable consumers to dramatically cut the cost of car insurance premiums, says
www.Confused.com
- the UK's leading car insurance comparison service.
Research from Confused.com found that huge discrepancies between car insurance quotes for seemingly similar jobs could save the consumer almost £100 per annum, in some cases. Based on a thirty-two year old male living in Glasgow, and driving a Fiat Bravo,
wwwConfused.com
found that 'newspaper reporters' would be expected to pay an average of £376.22 per annum for car insurance, compared with the considerably lower figure of £282.46 quoted for 'journalists' - a difference of 33%.
'Publicans', too, fare better than 'landlords of licensed premises' counterparts, as they are quoted £294.00 and £376.22 respectively - a difference of 28%.
Debra Williams, managing director of Confused.com said:
"It is certainly true that using different ways to describe your occupation could dramatically reduce your premiums, although it is important not to confuse being savvy with being dishonest. Job titles do provide a grey area where the quotes can be 'massaged', or legitimately exploited, by the consumer, but most other areas of quote criteria are a great deal more rigid and should not be manipulated in the same way.
"Price comparison services are not there to catch out the consumer - they are there to provide an honest and transparent way of getting the best possible car insurance deal."
Examples:
Bricklayer £321.30
Builder £374. 32
Publican £294.00
Landlord: licensed premises £376.22
Journalist/ correspondent £282.45
Newspaper reporter £376.22
TV announcer £321.30
Broadcaster TV/Radio £380.02
Comments