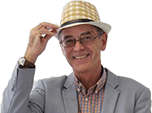 No Insurance Discount For Security Products

Over 90% of car insurers in the UK don't offer consumers discounts for security products such as immobilisers or tracking devices, according to research from
www.carsecurityuk.com
. This is despite the latest British Crime Survey 1 revealing that cars fitted with security devices can be up to 70% less likely to be stolen.
The recently launched car security website also found that if vehicles don't have certain security products already fitted, many insurers won't even provide a quote. Surprisingly, the few insurers that do offer these discounts refuse to specify which installed products result in lower premiums.
www.carsecurityuk.com
Managing Director Kelvin Mangaroo said: "Car crime remains a major issue as 1 car is stolen every 3 minutes and there were over 1.3 million break-ins or car thefts in England and Wales last year. It's simply baffling that many insurers are resistant to offering consumers discounts for fitting aftermarket car security products which would encourage and incentivise drivers to further protect their vehicles."
Consequently, it comes as no surprise that £318M is spent annually in the UK 3 on car security products, which ultimately, also benefits insurers. This is the reasoning that
www.carsecurityuk.com
is campaigning for product related discounts and greater transparency within the industry so that consumers can understand, what, if any discounts they may be eligible for, by enhancing their vehicle's security.
So why aren't insurers doing this? A major reason is that the UK motor insurance industry is a hugely competitive market. The Association of British Insurers (ABI) reports that it accounts for almost a third of all general insurance in the UK where £10.3 billion in net premiums were written in 2006. In addition, it isn't the most profitable line of insurance, as more than one in six private car drivers make a claim each year which equates to £18.7 million paid out in claims every day. This leaves insurers in a cutthroat business.
Norwich Union was the only insurer offering reduced premiums for fitting aftermarket security products willing to share details, stating they offer savings of up to 5% for immobiliser and tracking systems. Norwich Union was the exception, indicating a disappointingly low level of clarity around this issue with no apparent industry standard.
One underwriter of a leading insurer, who asked not to be named, commented: "We do not offer a discount if you have a security device fitted. However, in order to be eligible for a fully comprehensive policy depending on where the customer lives, where their car is parked and what type of vehicle, a level of security would be required."
Comments