Asda, Morrisons, Tesco and Sainsbury's cut petrol prices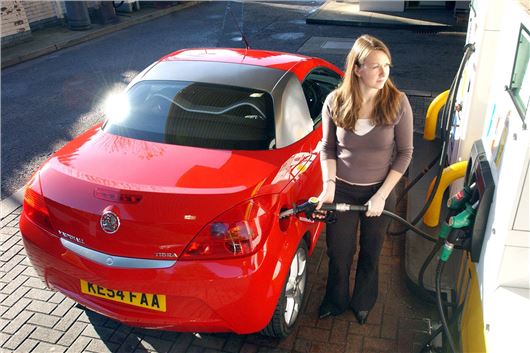 Published 07 November 2018
Supermarkets are cutting the prices of petrol by 2p-per-litre, as part of a round of cost cuts that could save the average car driver more than £1 on a tank of fuel.
Asda is the first to bring in the price cut, saying it means customers will never pay more than 122.7p-per-litre for petrol and 134.7p for diesel. Tesco has followed, while Morrisons will reduce its petrol prices from today (7 November). Sainsbury's customers will have to wait until 9 November for the price cuts to filter to forecourts.  
>> Prime Minister confirms freeze on fuel tax
The cuts are reflective of the wholesale cost of oil, which has been falling since the start of September. They follow similar reductions made in November. However, motoring organisations say that it's taken too long for the savings to be passed onto customers.
"This is sadly long overdue given the fact the wholesale price of unleaded has been low enough for a significant reduction at the pumps since mid-October," said RAC fuel spokesman, Simon Williams.
"When wholesale prices drop retailers should pass savings on to all motorists by cutting their pump prices sooner. This is vital to the UK average price as supermarkets are so influential in fuel retailing they need to drop their prices for others to follow around the country."
The latest average fuel prices for the UK show that motorists are currently paying 130.9p-per-litre for petrol and 136.9p per litre for diesel. This means it costs almost £72 to fill up a petrol family car - like a Ford Focus - compared to the £64.35 drivers would have paid in November 2017.  
Only the price of unleaded petrol is being reduced as part of the price cuts - supermarkets haven't announced plans to lower the cost of diesel, however the RAC says falling oil prices should see reductions in diesel prices too.
Williams said: "While diesel has risen substantially to an average of 136.79p, and unfortunately still appears to be going up, it should now begin to reduce as the wholesale price has started to fall."
Comments
Author

Andrew Brady
Latest