Fuel prices could rise even higher as Government considers ending fuel duty freeze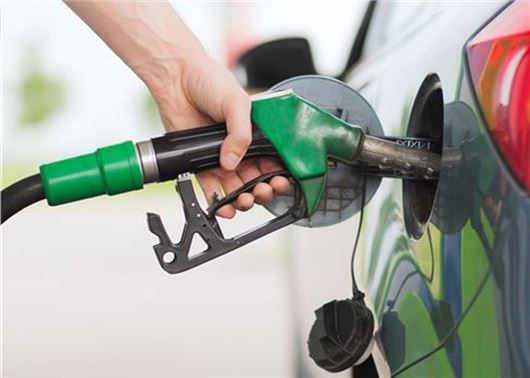 Published 04 July 2018
May 2018 saw the worst monthly petrol price rise in 18 years in the UK. And the cost to fill up your car could soon increase even more, with Government considering lifting the eight-year long freeze on fuel duty to raise billions for the NHS.
It currently costs £70 to fill up an average 55-litre family car - like a Ford Focus - with petrol (nearly £1 a tank less than it did a month ago) and £71 for a similarly sized diesel car.
The pound also remains comparatively weak against the US dollar, which reduces the buying power of UK fuel retailers. With fuel costing them more to buy in, this invariably means higher prices are passed on to drivers at the pumps.
While the freeze saved Brits an hundreds of millions of pounds since 2010, it's estimated to have cost the Treasury £46 billion since 2011.
>> Top 10: Most genuinely economical petrol cars
Lifting the the fuel duty freeze would raise an extra £800 million for the Treasury, some of which would fund the additional £20 billion on the NHS by 2023, but concerns over the rising cost of living might see the plan being blocked in the Commons.
Aside from the fact that petrol and diesel in the UK are subject to some of the highest levels of taxation anywhere in Europe, fuels are also at their highest prices for more than three years.
Senior Tory figures believe that ending the fuel duty freeze - and alcohol duties - would be more palatable than squeezing defence and education budgets even further. Other options include putting up the basic rate of income tax for the first time since the 1970s.
However, Tory MP and former minister Robert Halfon has expressed worries that the move would not just hit working class families, but also small businesses, bus fares and food prices because of transportation costs.
>> Top 10: Cars that get closest to matching their official MPG
"UK motorists already pay some of the highest fuel duties in Europe – with VAT also charged on every litre of fuel sold. During this very period, motorists have also seen tax on their car insurance premiums double," said RAC head of roads policy Nicholas Lyes
"Overall, it means the Treasury is now collecting more than £40 billion a year from drivers in motoring-related taxation, so there is a very strong argument that motorists are already paying their fair share of tax."
The main rate of fuel duty was cut by 1p in the 2011 budget to 57.95ppl and has been frozen at this rate. VAT is also paid on fuel at 20 per cent.
Petrol fell from 129.37ppl across the UK to 127.59ppl after the supermarkets cut their prices in response to lower wholesale costs. Diesel also reduced, but only by 1.5ppl from 132.32p to 130.74p - according to RAC Fuel Watch data.
It's important to know which cars actually reach their claimed fuel economy, that's why we made Real MPG - which now has over 151,000 submissions of drivers' actual fuel economy figures. Interestingly, 98 per cent of hybrid cars don't meet their advertised MPG.
In fact, they're the most misleading of the lot with only one in 39 vehicles reaching their official fuel economy. The typical hybrid actually only reaches about 70 per cent of the mileage that it claims to.
Comments
Author

Georgia Petrie
Latest