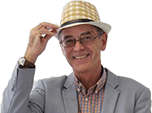 « July 2018 | June 2018 | February 2018 »

Tue, 12 Jun 2018
The price of unleaded will come down by 3p a litre while diesel is being cut by 2p a litre. All 311 Sainsbury's garages will see the reductions.

Tue, 05 Jun 2018
These are the most reliable hatchbacks, based on data from 50,000 Warranty Direct policies.

Mon, 04 Jun 2018
Cost of filling a family car with unleaded goes up £3.29 in just one month as prices soar at the forecourt.
« July 2018 | June 2018 | February 2018 »