Drivers should be charged for the roads they use, according to report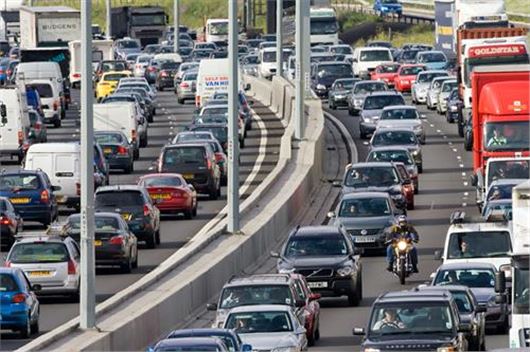 Published 25 January 2018
Fuel and vehicle tax isn't cheap and neither show any signs of abating, but it isn't enough to fund the UK's road network, according to leading group of infrastructure engineers.
The Association for Consultancy and Engineering (ACE) represents companies involved in designing the UK's infrastructure and its latest report says money generated through fuel duty, Vehicle Excise Duty and the HGV levy is outdated.
It also argues that the growing uptake of zero-emission vehicles (which don't pay VED unless they cost more than £40,000 to buy new) means revenue from Vehicle Excise Duty and Fuel Duty will continue to decline.
>> Fuel prices set to rise again
In its report, 'Funding Roads for the Future', ACE makes a case for a new taxation system that would effectively charge the driver for the miles they cover. The new system would calculate costs against the type of road used, the time of day and the number of miles covered. Congestion and a driver's individual financial circumstances should also be factored into road taxation. 
ACE says Britain's roads need urgent investment; however, a Treasury spokesperson said: "We are committed to ensuring that our roads are fit for purpose, and that's why we are investing £15 billion in our Road Investment Strategy."
Comments
Author

Georgia Petrie
Latest