Michelin dismisses advice to change tyres before they reach minimum tread depth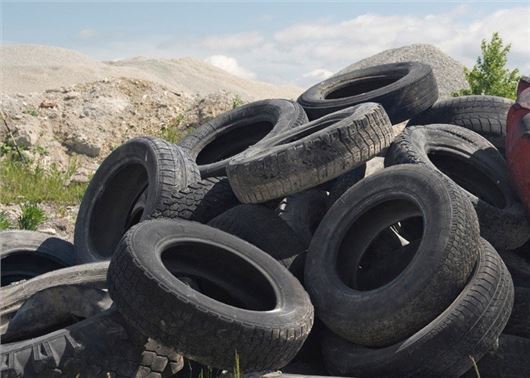 Published 30 September 2016
The minimum legal tread depth for tyres in the UK is 1.6mm, but many garages and tyre makers advise drivers to change their tyres when tread depth reaches 3mm or even 4mm. However, tyre maker Michelin believes the practice to be unnecessary, suggesting modern, premium tyres should perform well right until tread depth reaches 1.6mm.
The brand suggests that there are cost and ecology reasons for holding on to tyres until they reach minimum depth and that safety concerns should be minimal. The current legislation on minimum tread depth dates back to 1989, since when tyre technology has improved dramatically.
Consequently, modern tyres, even when substantially worn, should typically outperform older tyres or tyres from budget manufacturers. Furthermore, changing tyres at 3mm or 4mm means more frequent trips to the garage and increased cost, plus it means a greater impact on the environment when it comes to disposal or recycling.
More frequent tyre changes also mean tyre makers have to produce more – which isn't ideal for the environment. Furthermore, rolling resistance also improves with tyre wear, meaning slight improvements to fuel economy and lower emissions when a tyre is partly worn compared to when it was brand new.
Michelin claims it "is not only making a stand against the planned obsolescence called for by manufacturers who plead in favour of replacing tyres at 4 mm of remaining tread depth, but it is supporting long-lasting performance for customers".
Comments
Author

John Slavin
Latest