Report uncovers 170,000 'crash for cash' car insurance claims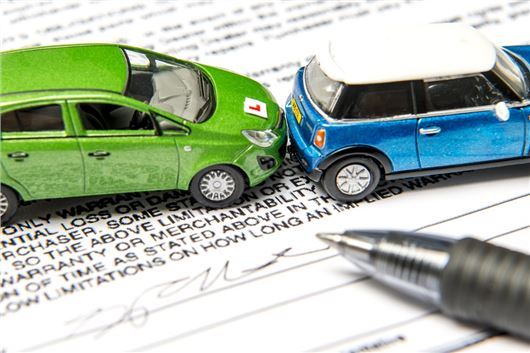 Published 12 May 2021
It is claimed that 170,000 car insurance claims over the past 15 months could be linked to organised crash for cash schemes, according to a shocking new report from the Insurance Fraud Bureau (IFB).
'Crash for cash' is a term used to describe purposeful car collisions, which are caused by fraudsters in order to gain compensation from insurers. According to the IFB, in most collisions where a vehicle is shunted from behind, the driver of the car behind is deemed 'at fault'.
The key element of a 'crash for cash' scam is therefore causing an accident for which the other driver can be blamed. Fraudulent claimants can claim for a whole host of things, too — including loss of earnings, personal injury, vehicle damage, car hire, vehicle recovery, bogus passenger claims etc.
Typical tactics include the fraudulent driver in front braking hard on busy junctions, roundabouts or pedestrian crossings (with no pedestrian visible) in the hope that the driver behind won't stop in time. There are also reports of innocent drivers being crashed into by fraudsters after being encouraged by flashing headlights to pull out of side roads.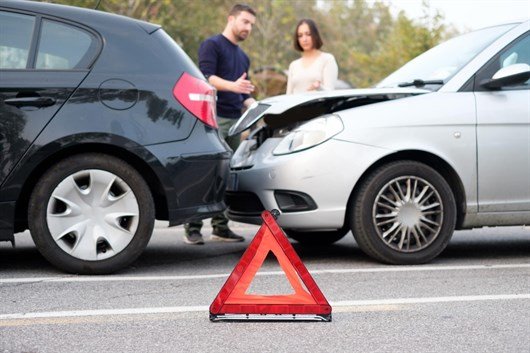 Sometimes the fraudsters don't bother crashing cars at all. Contrived or 'ghost' accidents are paper-based frauds, which involve submitting completely fabricated claims for accidents that never actually took place, and in some cases for cars that don't even exist.
The scam is a nationwide problem, but the IFB has done the maths on 2.7 million motor insurance claims made across the UK between October 2019 and December 2020. The analysis has identified over 170,000 claims which could be linked to suspected 'crash for cash' networks, as well as the 30 worst hotspots.
>>> Read our dash cam reviews on Honest John Kit
The hotspots confirm that Birmingham remains the most prevalent area in the UK for the dangerous scam — followed by postcodes in Bradford, Manchester, London and Luton. IFB investigations have found that single gangs can be behind thousands of orchestrated collisions in some areas, with the combined value of their fraudulent claims running into the millions.
Signs that you've been involved in a crash for cash scheme include the driver or their passengers appearing to be unphased by the collision, the driver or their passengers overexaggerating injuries and pre-written insurance information being handed over almost instantly.
Top 10 high-risk postcodes:
| | |
| --- | --- |
| Postcode | Town/City |
| B25 | Birmingham |
| B34 | Birmingham |
| B8 | Birmingham |
| BD7 | Bradford |
| BD3 | Bradford |
| WS1 | Walsall |
| BB9 | Blackburn |
| BD8 | Bradford |
| B27 | Birmingham |
| RM18 | Romford |
James Dalton, Director of General Insurance Policy at the Association of British Insurers, said: "These criminal gangs are often highly organised and put lives at risk. The amounts that they fraudulently claim can be huge, and can impact on the motor premiums paid by honest motorists."
If you think you've been the victim of Crash for Cash scheme, the IFB advises the following:
Do not confront the other driver. Exchange details as legally required.
Note as much information as possible about the driver, any passengers and circumstances of the collision. This can include written information, pictures, dash cam footage and noting CCTV in the area.
Contact the IFB Cheatline (powered by CrimeStoppers) on 0800 422 0421 or report online. It's free, anonymous and completely confidential.
Comments
Author

Georgia Petrie
Latest