Luxury car brands account for nearly half of keyless thefts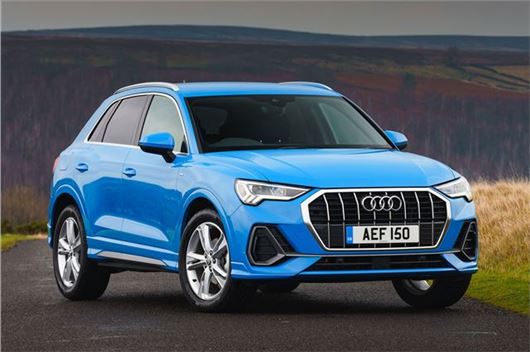 Published 15 October 2020
Keyless theft is a way of stealing a vehicle without using the physical keyfob. The targeted vehicles are those with keyless entry and start systems, exploiting the technology to get into the car and drive it away.
This type of car theft is getting more and more common as the overwhelming majority of new cars offer keyless entry as standard. This feature allows drivers to unlock their car without needing to press any buttons on the key - it simply needs to be in range of the vehicle.
>>> Nearly one-in-five young people make video calls while driving
Luxury car makes such as Audi, BMW, Jaguar, Land Rover, Lexus, Mercedes, Porsche and Tesla are increasingly affected by keyless theft, accounting for almost half (48 per cent) of all 'theft of' vehicle claims.
There are different 'theft of' circumstances that drivers claim on their car insurance for, with the average claim ranging from £6000 to almost £15,000 - depending on the type of claim. Burglary has the highest average claim cost at approx. £14,629, followed by force or threat of violence at just under £11,000, demonstrating that professional thieves are targeting more valuable vehicles. 
'Theft from' vehicle claims has also seen a 140 per cent rise over the last four years. This has primarily been driven by catalytic converter theft. This part is stolen for its precious metal content, with hybrid vehicles and luxury brands most regularly targeted.
Heather Smith, Managing Director at LV= GI, said: "From keyless cars to Apple's recent CarKey partnership with BMW, car technology continues to advance. But unfortunately so do the methods criminals use to steal them. The police can only do so much, so it's vital that drivers do everything they can to protect their vehicle, especially those driving a luxury or prestige car that is likely to attract attention."
Comments
Author

Georgia Petrie
Latest