40 years of the Fiat Panda
Published 22 June 2020
This year, Fiat celebrates forty years of an Italian icon – the Panda.
A cult hero that has spawned many much-loved variants and special editions, Fiat has sold 284,000 Panda units across the UK since its unveil in 1980. We take you through all three generations up until the most recent.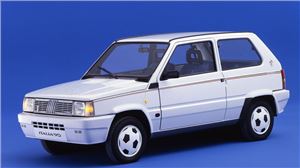 1
Fiat Panda I - 161,501 sold
When the best-selling single in the UK was Don't Stand So Close To Me by The Police, the world was gripped by the Rubik's Cube, Fiat launched an all-new three-door, five-seat hatchback called Panda. 
At launch, in 1980, the Panda was priced from £2860. The range consisted of a single 4-cylinder, 903cc, 44PS engine, with a four-speed manual gearbox in one standard trim level.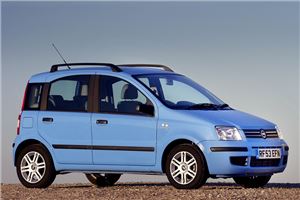 2
Fiat Panda II - 78,713 sold
When orders opened for the mk2 in the UK in January 2004, the Panda sat below the Punto hatchback in the line-up and replaced the Seicento, priced from £6295 and would remain on sale for eight years. The Panda was named World Car of the Year for the first time in 2004. 
The range consisted of 1.1-litre 53PS and 1.2-litre 59PS engines. In 2005, the 4x4 version of the first generation returned to the range, as did a sporty version offering a 1.4-litre 16v engine and 99PS.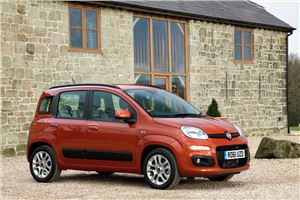 3
Fiat Panda III - 44,175 sold
The same year that Queen Elizabeth II celebrated her Diamond Jubilee and Michael Phelps became the most decorated Olympian in history, the mk3 Panda was launched in the UK.
The third generation of Panda went on sale in February 2012, priced from £8900. At launch, the range consisted of a 1.2-litre 68PS and 0.9-litre TwinAir 84PS petrol engines, with a 74PS 1.3 MultiJet diesel option. In 2014, the Panda Cross 4x4 arrived with the Panda City Cross launching in 2017.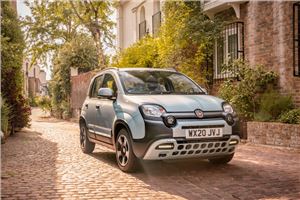 4
2020 Fiat Panda Hybrid
Fiat announced mild hybrid versions of the Panda in January 2020, with sales starting in March. The Panda Hybrid starts at £13,855 and features a 1.0-litre petrol engine with mild-hybrid tech.
Fiat claims this new engine reduces CO2 emissions by up to 30 per cent and improves fuel efficiency. The paint is titled 'Dew Green' paint, with seats trimmed in a fabric manufactured from recycled plastic waste.