MoT tests suspended in Northern Ireland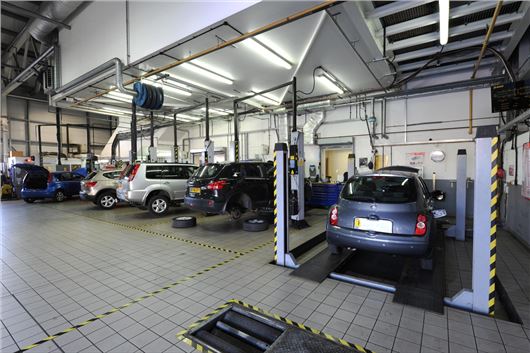 Published 28 January 2020
MoT tests in Northern Ireland have been suspended with immediate effect after concerns were raised about the safety of the lifts used to inspect cars and light vehicles.
Drivers with cars booked in for their annual vehicle safety test today have been told not to turn up for their appointment. Instead, they'll automatically be issued an MoT exemption certificate allowing them to continue to drive.
>> MoT Test Results and MoT Advice
However, these cannot be issued for taxis or four-year-old cars having their first MoT test.
The suspension of MoT tests comes after signs of cracking were found in 48 of 55 lifts used at test centres in Northern Ireland. It doesn't apply to heavy goods vehicles or buses, which don't use the ramps.
It's not known how long the suspension will continue, but the Driver and Vehicle Agency (DVA) says it's working hard to minimise disruption, and will be prioritising tests for taxis and four-year-old cars with an imminent MoT expiry date.
While further delays and cancellations are expected, cars issued with an MoT exemption certificate will have their MoT extended for four months. This will allow drivers to tax and continue to use their cars as normal, but they are advised to inform their insurance companies.
"I am aware that some customers are attending for tests and are being turned away," said Infrastructure Minister Nichola Mallon.
"The DVA is continuing to contact customers to cancel tests where necessary and where contact details are available. I have instructed the DVA to ensure that every effort is made to reach customers including by direct contact and through media forums.
"Recognising the disruption caused to people across the north, I have instructed the DVA to pay the maximum amount of compensation that is permissible and to ensure motorists receive their new test at no cost."
Comments
Author

Andrew Brady
Latest