Conflicting advice issued over when to change your tyres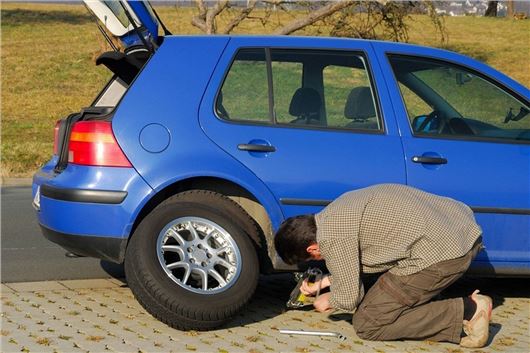 Published 19 September 2019
Drivers are being left confused after tyre companies issue conflicting information about when to change their car tyres.
Although the law states that a car tyre must have at least 1.6mm of tread across the central three quarters of the tyre, some tyre manufacturers advise changing at 3mm. Is this good advice or a money-making ploy intended to encourage drivers to change their tyres early?
HonestJohn.co.uk approached a number of leading tyre brands for their guidance on when drivers should change their tyres - with Michelin telling us changing your tyres at 3mm is "bad for the environment" and "should be unnecessary."
"It's bad for the environment because more tyres have to be made and transported, which uses more energy and more raw materials and encourages deforestation," said a spokesperson.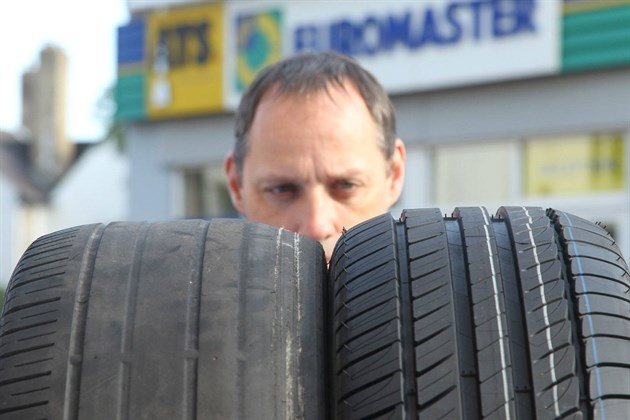 "Not only that, vehicle fuel efficiency drops as a tyre becomes more fuel-efficient as it wears. Changing at 3mm means getting rid of tyres just as they are entering their most fuel-efficient stage. It's also bad for the motorist because they have to spend more money on tyres and fuel."
Michelin is calling for compulsory wet-braking tests for tyres at 1.6mm, which would require companies to produce tyres that can still perform well when they're at the legal limit.
However, a number of companies we spoke to disagree and recommend changing tyres well before they reach the legal limit.
Continental says that, during wet weather testing, a tyre with 1.6mm of tread remaining can displace just half of the amount of water compared to a new tyre. A tyre with a tread depth of 3mm can displace 80 per cent.
| | |
| --- | --- |
| Tyre company | Tread depth |
| Continental | 3mm |
| Falken | 3mm |
| Michelin | 1.6mm |
| Goodyear  | See below |
| Hankook | 3-4mm |
Hankook's lead engineer at its European Technical Centre, Torsten Ideker, agrees that tyres with more tread operate better in wet conditions.
"The deeper the grooves in the tyre surface, the higher the safety while driving. In particular, sufficient tread depth prevents the occurrence of dangerous aquaplaning. Regular checking of tread wear can reduce the risk of accidents," he said.
Hankook recommends replacing tyres from a tread depth of only 3mm for summer tyres and 4mm for winter tyres.
Goodyear refused to be drawn on an exact tread depth at which you should change your tyres, saying it's "more important to check a tyre's general condition."
Tyre safety organisation TyreSafe says it campaigns in-line with current legislation, meaning it encourages drivers to change their tyres when before they reach the legal limit of 1.6mm.
"Our key message is the importance of people regularly checking their tyres in the first place," said a spokesperson. "If they don't check, they won't know what tread depth their tyres are at, which makes it a moot point."
You can check your tyres using a 20p coin. Place a 20p coin into main tread grooves of the tyre. If the outer band of the coin is hidden, then your tread is comfortably above the legal limit. If it's visible, your tyres could be illegal. It's worth carrying out the test regularly and at different points across the tyre - motorists are often caught out when a tyre wears on the inside edge where it's less visible.
Drivers could be fined up to £2500 per tyre if they're below the legal limit, along with three penalty points. That means, if your car has four bald tyres, you could face a ban and a £10,000 fine.
Comments
Author

Andrew Brady
Latest