Ford fights keyless car thefts with new security tech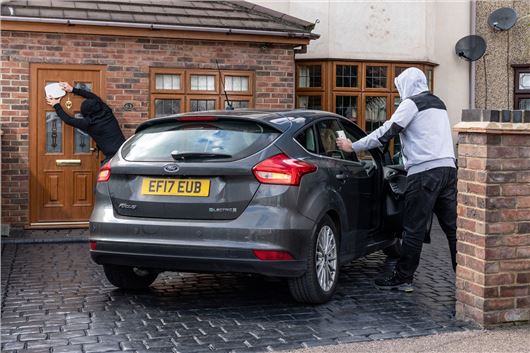 Published 10 April 2019
Ford is introducing new technology to its Fiesta and Focus models in a bid to cut down on thieves stealing cars without keys.
A new motion sensor installed inside the key fob triggers a sleep mode, which prevents the key from distributing a signal that could be hacked by criminals. The new tech will be available to all Ford Fiesta and Focus drivers. 
Once the key's picked up and moved towards the car, it'll restore full functionality. Ford says its key fobs are designed to operate only within a two-metre radius of the car they're bonded to.
The new Ford Fiesta - including the van version - is currently being delivered with the new fobs as standard for no extra cost. The Focus will follow from next month.
Existing owners of the current Focus and Fiesta models can pay to upgrade their security to the new fobs for £72 and £65 respectively, in addition to roughly one hour's labour. Over the next two years, Ford plans to introduce the same tech across its entire car and van range.
There are signal-blocking pouches available to buy online for less than £10, which are designed to prevent thefts using this kind of technology.
How do relay car thefts work?
A vehicle is stolen every five minutes in the UK - with so-called 'relay thefts' one of the easiest way for thieves to steal desirable new cars.
With keyless entry and start now widespread on new vehicles, criminals are buying kits online which allows them to hack signals from key fobs. The kits are made up of an amplifier and a transmitter. 
To operate, a criminal will stand near the car with the transmitter, while a second places the amplifier near the front door of the house. If the car's fob is within a couple of metres, the amplifier will detect its signal and amplify it, sending it to the accomplice's transmitter. This will allow them to open and the start the car without the key.
Comments
Author

Andrew Brady
Latest