BMW EGR recall: 158,000 owners still waiting for repairs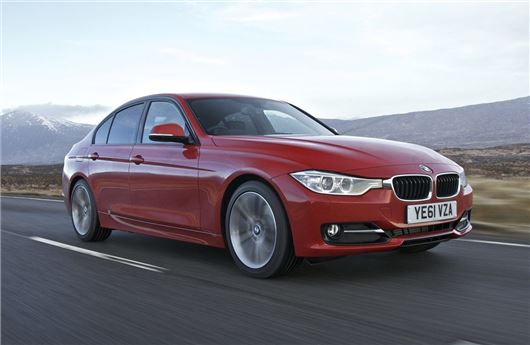 Published 27 March 2019
BMW has fixed less than half of the 253,988 cars affected by the EGR cooler recall in the UK.
The German carmaker issued a global recall for 1.6 million diesel cars in late-2018, after it discovered a potential leak in the exhaust gas recirculation (EGR) valve cooler. 
The issue affects more than a quarter of a million diesel BMWs in the UK, but a parts shortage has caused long delays with some owners waiting up to eight weeks for the vital repairs.
BMW has told HonestJohn.co.uk it is aware of the problem and 38 per cent of affected models have been fixed. 
"The extreme lack of communication is atrocious," said one HonestJohn.co.uk reader. "At no point was I aware that (if the fix was necessary) my car would be in essence impounded. I wasn't even given the opportunity to take essential safety seats for my young children out of the car. I have rang and emailed my local BMW dealership and had no response."
The EGR cooler recall affects almost every diesel model in the BMW range that was built from March 2011 to August 2016. Recalled cars will have the EGR cooler inspected and replaced free of charge if leaks and excessive build-up of deposits are found. Some additional models from 2017 may also be affected. 
"We are working to complete this as quickly as possible, but due to the size of the recall we face significant challenges in terms of parts supply and workshop capacity," said a BMW spokesperson.
"Where customers have experienced longer delays we have sought to minimise any inconvenience as best we can, including the provision of several thousand courtesy cars to keep customers mobile.
"We acknowledge the inconvenience to customers of potentially driving a vehicle of lesser value but safety must be our primary focus alongside keeping our customers mobile."
BMW says it has a dedicated recall team both within its customer contact centre and also with its emergency roadside service. Both teams are able to help with any customers that have received a recall letter or are experiencing EGR problems. They'll also be able to confirm if a vehicle is subject to the recall or not.
Owners who are concerned about the safety of their vehicle are urged to contact their local BMW approved dealer.
Comments
Author

Dan Powell
Latest