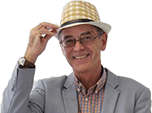 One in four drivers never check tyre tread depth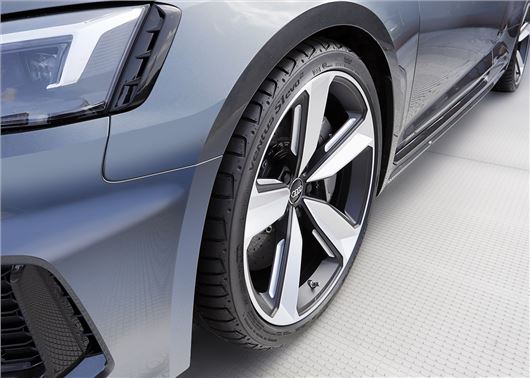 Published 01 October 2018
Nearly a quarter (24 per cent) of drivers have never bothered to check their tyre tread depth - while 45 per cent admit to not checking it within the last six months.
That's according to research released today by Hankook Tyres, which has also found that four out of five drivers don't know the legal minimum depth of tyre tread.
>> Drivers being short-changed by new MoT rules
At the start of October's Tyre Safety Month, motorists are being warned that driving with tyre tread below 1.6mm could land them with a fine of up to £2500 and three penalty points per tyre. Worn tyres are also dangerous, increasing stopping distances and the risk of losing grip in wet weather conditions. 
Hankook's survey reveals that younger drivers are less likely to know the 20p test for checking car tyres. This requires placing a 20p coin in the main tread channels at various points of the tyre. If you can see any part of the outer band of the coin face, it means the tyre tread is too shallow and is likely to be illegal.
Worryingly, only 47 per cent of drivers say they would replace their tyres as soon as they reach the minimum legal tread depth - while 14 per cent would only consider buying new tyres if they'd had a puncture or their tyre had become flat.
Drivers are also unaware of the meaning of the code on the side of their tyres which reveals the size of the tyre, while nearly half (45 per cent) of young drivers would consider purchasing part-worn tyres despite not knowing their history or how safe they are compared to new tyres.
WIN A SET OF HANKOOK TYRES
In association with Hankook Tyre, we're giving one lucky reader a set of Hankook tyres worth up to £500. Simply complete the form below to enter.
This prize has been provided by leading award-winning tyre manufacturer Hankook Tyre UK. Find out more at http://www.hankooktire.com/uk
HonestJohn.co.uk competition giveaway T&Cs for prize. All Participants have an equal chance of winning the following prize: a set of tyres. Winners will receive a set of tyres up to the value of £500 (that is, 2 front and 2 rear tyres, but excluding wheels). The winner is responsible for any additional expenses, including tyre fittings/mounting and all incidentals, which are not listed as part of the prize package detailed above.
Comments
Author

Andrew Brady
Latest