Drivers warned of new DVLA text message scam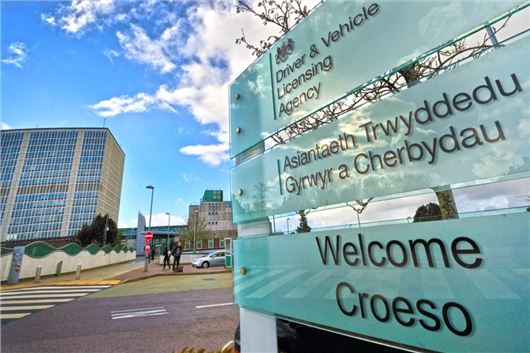 Published 08 February 2018
The DVLA is warning drivers about a fake text message scam in which fraudsters offer motorists bogus refunds on their car tax.
The text message reads: "FINAL REQUEST: DVLA Swansea have been trying to contact you, Click below for more information."
The link leads to a phishing site, where the individual is asked to follow a series of instructions that will supposedly result in a refund if they supply personal banking details. 
>> Police issue warning over bogus speeding ticket emails
The page appears authentic, not least because it features the official Gov.uk logo. However, the url ends in .pw, which identifies it as a non-genuine website.
The DVLA said that it does not send text messages to drivers about tax refunds and advised recipients to delete any such messages and not to click the link.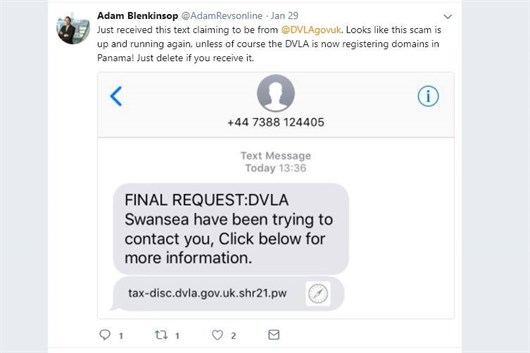 If you click the link you go to a page that states: "We would like to notify you that you still have an outstanding vehicle tax refund of £48.84 from an overpayment, despite our previous letters regarding your tax refund we are yet to receive your claim. Requests for refunds are time limited please use the link below to complete your refund request."
>> How to spot car scams and frauds
This is not the first time that scammers have contacted the public posing as the DVLA. In June 2016, the organisation warned of a similar scam, where drivers received text messages, emails and even phone calls from imposters claiming to represent it, which usually asked for the victim's bank details.
"We're aware that some members of the public are receiving emails, texts and telephone calls claiming to be from DVLA. Links to a website mocked up to look like a DVLA online service are sometimes included in the message," says the DVLA.
"We don't send emails or text messages with links to websites asking you to confirm your personal details or payment information. We strongly advise anyone who receives such a request not to open the link and delete the item."
Comments
Author

Jack Carfrae
Latest