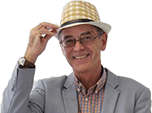 First Drive: SEAT Ibiza FR 2.0 TDI CR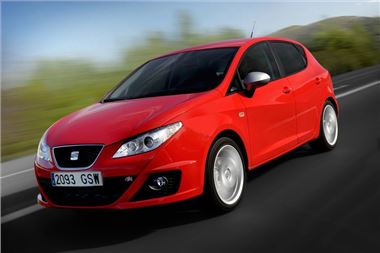 This is the engine that fills the last major gap in the Ibiza range. The latest generation may have gone on sale in 2008, but there's always been something missing - a diesel with a bit of get-up-and-go.
Buyers have previously been a bit spoilt when it's come to a hot diesel Ibiza. The last car was available with a 1.9-litre PD diesel with 130bhp, initially as a Sport, and later re-launched as FR. Then there was the bonkers Cupra with 160bhp on offer. But it was the FR that really won buyers over with a combination of its pace, which packed a real punch, and economy that seemed barely believable from a hot hatch. The Skoda Fabia vRS - with which it shared an engine - was popular for much the same reason. As such residuals have stayed high and it's no surprise that it's now re-surfaced in the latest generation. And, for the first time, you can get this FR diesel as a five-door too.
Prices start at £16,495 for the three-door SC and £16,875 for the five-door.
Under the bonnet is a 143bhp 2.0-litre TDI CR that boasts some impressive figures. Torque's one of them, with 236 lb ft available at 1750 rpm. That's more than a MINI Cooper S JCW (190 lb ft), Jaguar XF 3.0 V6 (216 lb ft) and even a Porsche Cayman (221 lb ft). If this engine sounds familiar, that's because it is: you'll find it in everything from the VW Golf and Passat, to Audi's A4, Skoda's Superb and even SEAT's very own Exeo. But this is the first time it's been in anything as small as the Ibiza.
The 2.0-litre TD CR feels relaxed and 'grown up' in the larger cars it's been in, but under the bonnet of the smaller Ibiza, it feels more willing and delivers more urgency. That means it's quick off the mark, offers a useful turn of speed and is fun, but is still refined when it comes to motorway driving.
Performance compares well with the petrol version. It's more warm hatch than hot hatch, but even so you'll still get to 60mph arriving in 8.2 seconds and onto a top speed of 130mph.
It's good to drive, too. The power never really overwhelms the front wheels of the Ibiza FR, which has been a bugbear of hot diesel hatches from other manufacturers. Even under heavy acceleration, it rarely breaks traction, helped in part by an effective traction control system (called XDS by SEAT). Cornering is good with plenty of grip. The ride is on the firms side, but does a reasonable job of soaking up lumps and bumps in the road surface and never feels harsh.
This will be as quick as a diesel Ibiza will get in this generation. Although SEAT has access to the 168bhp version of this 2.0-litre engine, which would have offered an extra sporting edge, it's been ruled out as there's simply not the demand for such a large engine in a car the size of the Ibiza.
Inside, the FR is smart, with the kind of detailing that buyers have come to expect from SEAT FR sub-brand. That means grippy sports seats with red stitching, a squared-off steering wheel and lots of FR logos, some of which are more subtle than others. Standard kit includes a stereo with aux-in, 17-inch alloy wheels, cruise control and climate control, whilst built-in Tom Tom sat nav is optional.
Economy is good, considering the performance that's on offer, with 61.4mpg on the Combined cycle. Emissions are 119 g/km, so it sneaks into VED Band B and qualifies for £35 a year Road Tax.
Ibiza FR diesel is a convincing warm hatch that's good to drive, well equipped, cheap to run and attractively priced. And with no equivalent versions elsewhere in the VW Group (not yet, anyway) and no direct competition from elsewhere, it offers something a little bit different, too.
Prices from: £16,465
0-62 mph 8.2 sec
Top speed: 130 mph
MPG: 61.4 mpg
CO2 emissions 119 g/km
Weight: 1245 kg
For technical data on other SEAT Ibiza variants click here
Comments