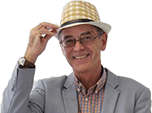 New car market on course for record year, despite drop in consumer confidence
Published 05 December 2016
New car sales grew strongly in November, with the market rising by 2.9 per cent compared with the same month in 2015. However, while Britain remains on course to surpass the 2.63 million vehicles sold in 2015, there are clear signs that consumer demand is faltering.
Data from the Society of Motor Manufacturers and Traders (SMMT) show that there were 184,101 vehicles registered on British roads in November, with strong demand from fleets (up 5.1 per cent) pushing the market to an overall increase of 2.9 per cent. Private sales fell for the eighth month in succession though, posting a 1.2 per cent decrease in November compared to the same period in 2015. 
Private sales make up roughly half of all new cars sold in Britain and the eroding of consumer confidence, despite the plentiful supply of cheap credit, will worry market analysts as Brexit approaches and buyers hold off from making large purchases.
To make matters worse, a study from the SMMT suggests that potential EU tariffs on new cars, following Brexit, could push up the list price of imported vehicles from the continent by an average of £1500. 
Data from November registrations also show that sales of diesel cars continue to slide, with a 3.6 per cent shift to petrol. Diesels now make up 47.8 per cent of all cars sold in the UK, while petrols accounting for 48.9 per cent. Alternatively fuelled vehicles make up the remaining 3.3 per cent.
Comments
Author

Dan Powell
Latest