New Volkswagen Golf: clever tech, cleaner engines, same old style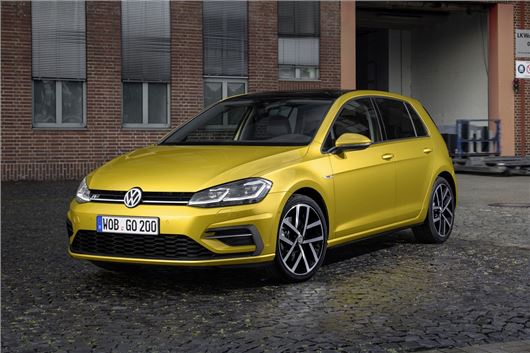 Published 10 November 2016
Volkswagen has unveiled the updated Golf hatchback today, showcasing a fully digital instrument panel and a 'Discover Pro' multimedia interface that includes hand swipe gesture control.
On sale from February 2017 with prices yet to be decided (today's car starts at £17,625), you'll notice the first new Golf models on the road from around April time – if you can tell the difference, that is. True to seven-and-a-half generations of form, Volkswagen has been very discrete with the styling changes.
The company notes a handful of visual updates, but none are ground-breaking and none stray from the typical mid-life facelift formula: the grille, headlamps, tail lamps and lower bumpers are all mildly tweaked. There'll no doubt be a selection of new wheels and seat fabrics too.
Most of the changes are technological. Aside from the aforementioned gesture control multimedia interface, which will be available optionally or with top-of-the-range models, the rest of the range will feature bigger touchscreens. Full-LED taillights are standard now, while higher level Golfs will get full LED headlights too. In other light-based news, the rear indicators are 'animated', as per top end Audi stuff.
New safety systems include Traffic Jam Assist, which is standard on all DSG-equipped cars and enables "semi-autonomous driving", in Volkswagen's words, by using an automatic distance control feature; the system basically slows down and speeds up the car in slow-moving traffic, leaving you to do other things with your right foot. Similarly, an update on the Lane Assist feature means the Golf will now steer itself in lane autonomously, even below 30mph.
A new 1.5-litre TSI turbo engine comes to the range, boasting Active Cylinder Management – the system that turns off half the engine's four-cylinders when they're not needed, saving fuel. The engine boasts 150PS but 57.6mpg average fuel economy, which compares favourably to the 52.3mpg rating of the current 1.4-litre TSI in the current Golf.
A 130PS version of the 1.5-litre TSI will appear alongside the 150PS version later in 2017, badged BlueMotion and returning a 61.4mpg average (110g/km CO2). A new seven-speed DSG automatic has been developed too, which will supersede the six-speed unit currently in the Golf and, presumably, provide quicker and smoother gear changes with no detrimental effect on efficiency.
The Golf GTI now has 230PS from its 2.0-litre turbo engine as standard, or 245PS with the Performance Pack, up from a 220PS base. Expect to see a tenth or two removed from the 0-62mph times of both, though Volkswagen is yet to provide numbers.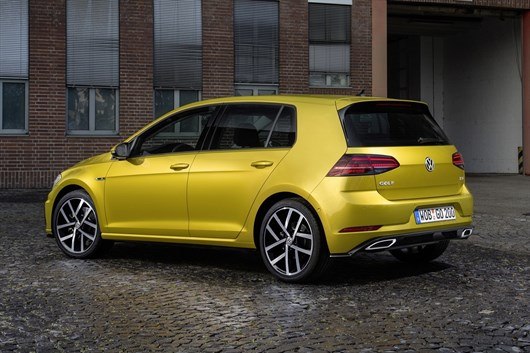 Comments
Author

Mark Nichol
Latest