Revolutionary BMW i8 is Most Popular Performance Car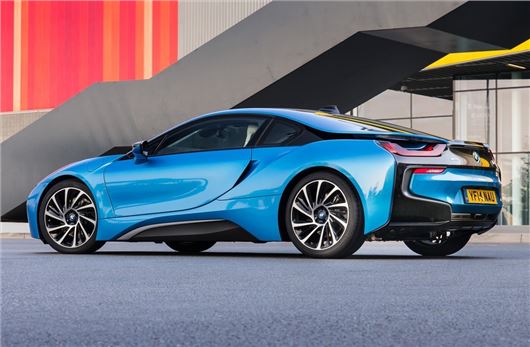 Published 21 May 2015
The radical looking BMW i8 has a revolutionary plug-in hybrid powertrain, which combines high performance with affordable running costs. That blend has made it the Most Popular Performance Car at the Honest John Awards, with readers visiting the i8 review more than any other performance car review. 
"The BMW i8 is a revolution, combining supercar performance with the typical running costs of a family hybrid." said Dan Harrison, Editor of HonestJohn.co.uk
"In our opinion the BMW i8 is a glimpse of the future, thanks to its futuristic styling and ground-breaking plug-in hybrid powertrain. Indeed, over the past 12 months, no other performance car has come close to matching the popularity of the i8 at HonestJohn.co.uk"
Comments
Author

John Slavin
Latest