Three new engines for Mercedes-Benz S-Class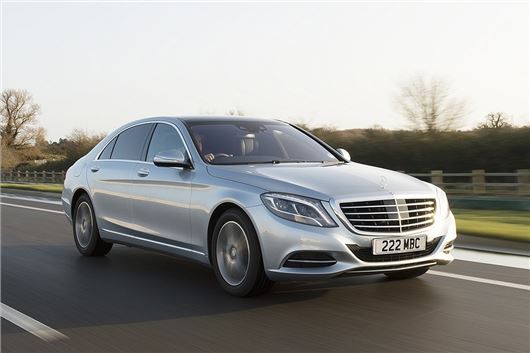 Published 06 February 2014
The new Mercedes-Benz S-Class range is expanding with the introduction of three new engines. The S300 BlueTec Hybrid L AMG Line, S600 L AMG Line and S65 AMG L will be available from April 2014. It means there are now four, six, eight and 12-cylinder models available in the S-Class line-up.
The most interesting of the three is the S300 BlueTec Hybrid. The S-Class is already available as a hybrid with the S400 Hybrid, but the BlueTec badge means this is a diesel hybrid and it's the first luxury saloon to have such a system. In fact diesel hybrids are still rare - the only other premium car is the £100,000 Range Rover Hybrid.
It may be badged S300 but under the bonnet is the familiar Mercedes-Benz 2.2-litre diesel engine which is mated to a 27PS electric motor. Claimed average fuel economy is 61.4mpg while emissions are 120g/km. It's priced at £72,260.
Meanwhile, standard equipment across the entire S-Class range is changing from March 2014 to include a new touchpad system that allows control of COMAND Online using single or multiple-finger gestures. Audi was the first to launch such systems and BMW has followed suit. Other new optional features include a head-up display and a heated windscreen.
The two other new models are both V12 engines. The S600 L AMG Line benefits from a 13PS increase over the previous S600 with power now 530PS along with 830Nm of torque. As a result acceleration from 0 to 62 mph takes just 4.6 seconds. Emissions have been cut to 259g/km while fuel economy is improved to 25.5 mpg. It's priced at £139,960.
At the top of the S-Class range is the new £179,960 S65 AMG L - a car which manages to make the S63 AMG at £120k look cheap. It boasts 630PS and a huge 1000Nm of torque which means it can go from 0 to 62mph in just 4.3 seconds.
Comments
Author

David Ross
Latest