November car sales best since 2004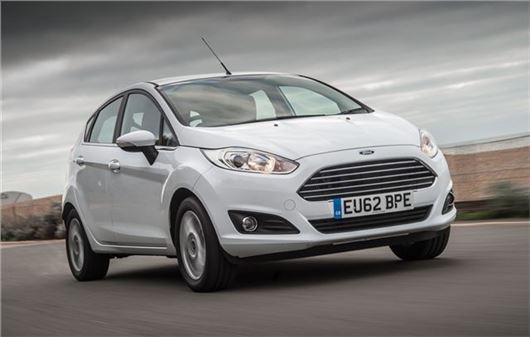 Published 05 December 2013
2013 saw the strongest November for new car registrations since 2004, according to the latest figures from the Society of Motor Manufacturers and Traders (SMMT). 159,581 new cars were registered during November 2013, bringing total car sales for 2013 to 2,111,819 cars. That's 9.9% higher than last year, and means 2013 has seen more new car registrations so far than during the entire of 2012.
"Motorists have bought more than two million cars so far in 2013, a tremendous success for the industry on the back of buoyant consumer confidence and innovative new products," said Mike Hawes, SMMT Chief Executive. "With the UK economy looking increasingly positive, we can expect strong underlying demand for new cars to continue into 2014, with volumes set to match or surpass those seen this year."
The bestselling model continues to be the Ford Fiesta, which outsold the second place Ford Focus by almost 3500 cars. The Vauxhall Astra was the third bestseller, followed by the Vauxhall Corsa and the Volkswagen Golf. Fleet operators and business bought more cars than private individuals, and diesel models were more popular than petrol models.
Alternate fuel vehicles – hybrids and electric cars – were 23.1% more popular in November 2013 than in the same month of 2012, but they still only account for 1.5% of all cars sold. 
 November
Year-to-date
Ford Fiesta
8,796
Ford Fiesta
113,417
Ford Focus
5,298
Ford Focus
81,791
Vauxhall Astra
5,077
Vauxhall Corsa
77,861
Vauxhall Corsa
4,958
Vauxhall Astra
62,835
Volkswagen Golf
4,074
Volkswagen Golf
60,431
Vauxhall Insignia
3,175
Nissan Qashqai
47,695
Nissan Qashqai
3,046
BMW 3 Series
40,065
Fiat 500
3,024
BMW 1 Series
39,204
BMW 3 Series
2,999
Volkswagen Polo
39,202
Nissan Juke
2,851
Peugeot 208
36,303
Comments
Author

John Slavin
Latest