Auto Shanghai 2013: Ford Escort makes a return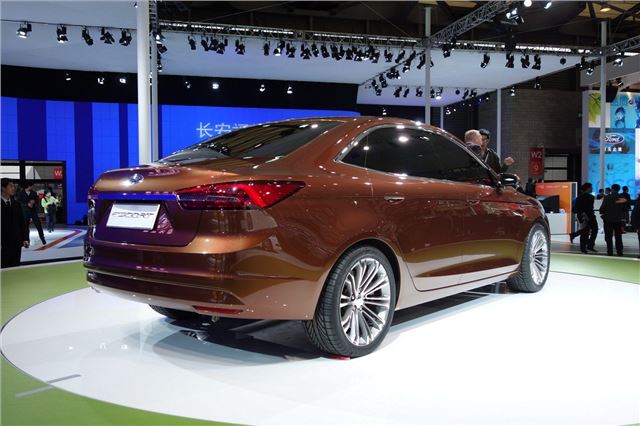 The Ford Escort has been revived at the Auto Shanghai motor show after being dormant since 2000. It's a new C-sector saloon designed for conservative Chinese buyers, and although it's billed as a concept, expect a toned-down version for production within the next couple of years.
Unlike the Europe, where hatchback is king, the Chinese car market is dominated by saloons - even the smaller B- and C-sectors are dominated by three-box cars simply unseen in Europe. According to market analysts, the small saloon sector accounts for around 5,000,000 sales in China - and although the Ford Focus is a market leader there, the more stylish Escort will bolster uncle Henry's presence in the world's largest car market.
The Escort will not make it to Europe - and there are no plans to use the name in the UK, the original's most successful market. It's a good-looking concept, that makes extensive use of Ford's current styling cues, such as the Aston Martin grille that has become a fixture across the range. However, there are a number of agreeable nods to the past, such as the Coke bottle shoulder line, which gently recalls the original 1968 Escort. 
Ford's take on the new 'concept': 'Designed with the Chinese consumer in mind, the new Escort Concept has the potential to strengthen our product portfolio here in China as we take advantage of opportunities for diversification within the compact car segment.'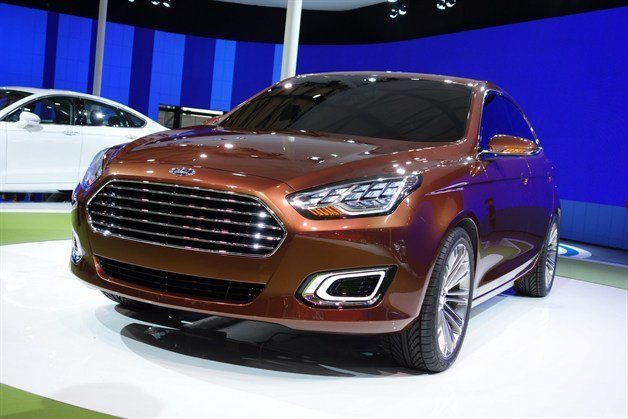 Comments