Vauxhall's new Insignia hits 170mph for £30K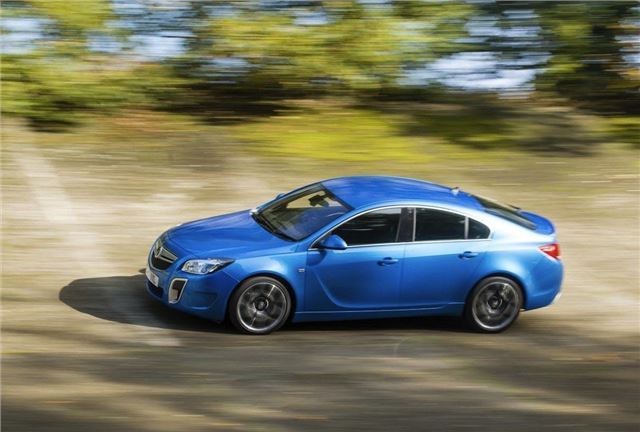 Vauxhall has unveiled its new 170mph Insignia VXR SuperSport – its latest performance saloon, which comes in at £29,995. The uprated car costs £3760 less than the outgoing Insignia VXR, and is the fastest saloon to wear the Vauxhall badge since the 176mph Lotus Carlton of 1990.
The Insignia VXR Supersport packs 322bhp, and its lofty maximum, which is 15mph more than the last VXR, is down to having its 155mph limiter being removed. Power comes from Vauxhall's 2.8-litre V6 Turbo Ecotec engine, which boasts state of the art features, such as a micro-alloy forged steel crank, a twin-scroll turbocharger and variable valve control. The claimed 0-60mph time is 5.6 seconds.

The VXR Supersport is a performance car bargain. The £30K price point it sneaks under is the natural battleground for the top-end hot-hatchbacks – the DSG-equipped Volkswagen Golf R, for instance, comes in at £33,125, and produces 'only' 270bhp, more than 50bhp shy of the four-wheel drive Vauxhall. The VXR Supersport's dynamic role-call is as before – it's fitted with Vauxhall's HiPerStrut front suspension, FlexRide, an adaptive damping system, and electronically-controlled all-wheel drive.
Comments