Chevrolet Spark EV revealed in Los Angeles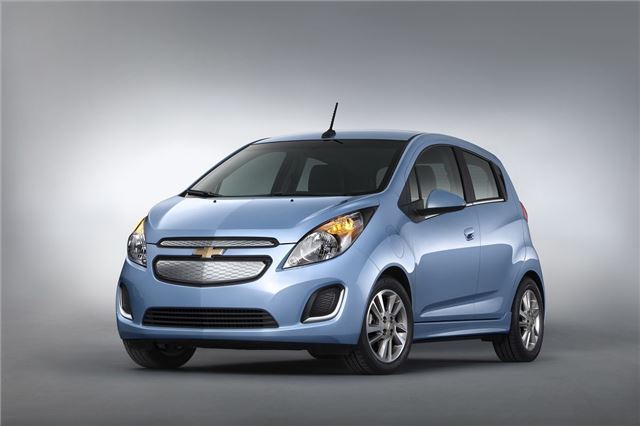 The Chevrolet Spark EV breaks cover on the eve of the Los Angeles motor show, and looks set to add appeal to the US company's electric line-up, selling alongside the range-extending Volt (and Vauxhall Ampera).
The company has confirmed that it will go on sale in the USA for $25,000 including tax incentives, which is £15,600 at current exchange rates. There's no word yet on when or whether the Spark EV will go on sale in the UK.

The Spark EV is powered by an electric motor and battery system, consisting of a GM-designed, coaxial drive unit and electric motor that together deliver 130bhp (110kW) and 400lb ft (542 Nm). Unsurprisingly, GM is promoting its new plug-in as safe, durable and reliable, and is warranted for eight years or 100,000 miles.
fetaures include a pair of reconfigurable, high-resolution, seven-inch colour LCD screens, including a confidence gauge that shows the expected driving range based on driving habits and other conditions. It also gets a 'MyLink' radio that comes standard and safely brings smartphone-based infotainment.
What will interest potential city users is the Spark EV's ability to fast-charge to 80 per cent of capacity in about 20 minutes. Ordinarily, the Spark EV recharges in less than seven hours. What we don't know yet - crucially - is how far it goes on a full charge, and how fast it is. Expect details to trickle out in the coming months...
Comments