Bentley adds W12 engine to GTC range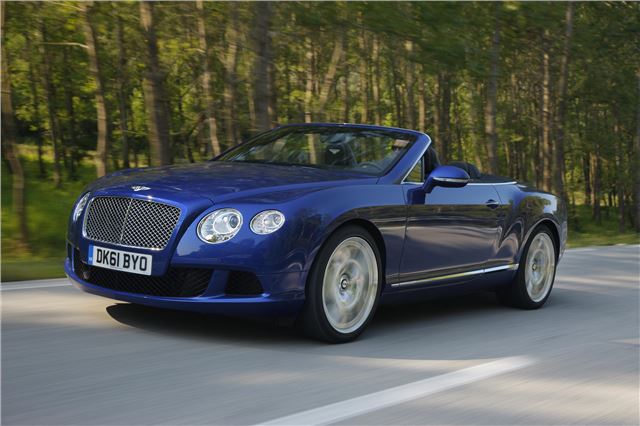 Bentley's GTC convertible is now available with a 6.0-litre W12 engine. The W12, familiar from the rest of the Bentley range joins the V8 powerplant. The new engine is as powerful as you'd expect a 6.0-litre W12 to be, producing 575PS and peak torque of 700Nm, which is enough to get the heavy Continental GTC from 0 to 62mph in just 4.8 seconds. Prices start at a hefty £149,350.
Fuel consumption is poor, but it's to be expected of such an engine. The official combined cycle economy figure us 17.1mpg, with CO2 emissions of 384g/km – but the car does have a kerb weight of almost 2.5 tons and is capable of 195mph.
Improvements over the previous GTC model include a wider track, retuned suspension and sharper steering to provide a more involving drive, as well as a more extensive range of customisation options. Buyers can choose from an extensive range of wood veneers, leathers and carpets, as well as a choice of exterior colours and finishes.
Amongst the extensive range of options are - for the first time on the GTC - 21-inch alloy wheels, with 20-inch alloys as standard.
Special care has been taken to ensure the fabric roof provides sufficient insulation from wind noise, so it's multi-layered and hand tailored. Acoustic glass and under body panels are also installed to reduce road noise, so the cabin should be serene.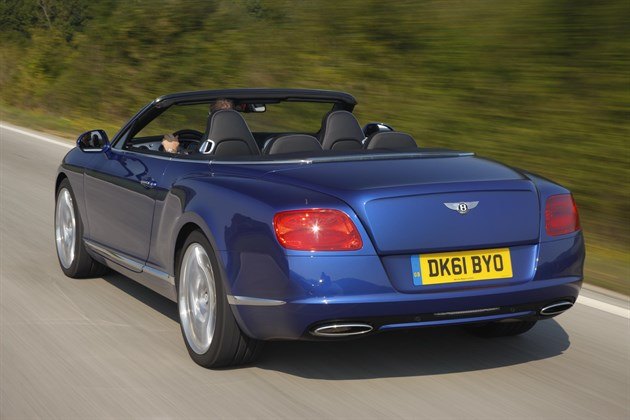 Comments