New SL-Class arrives in July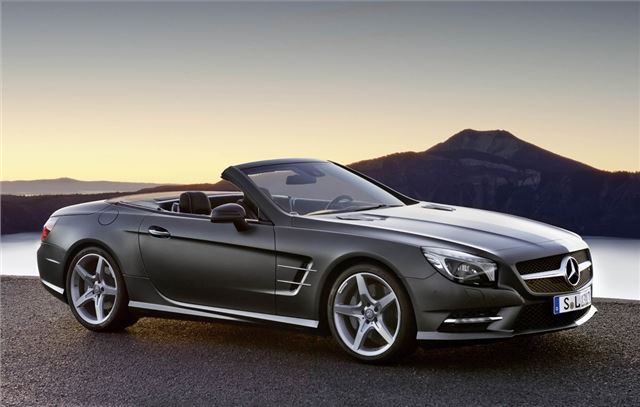 Mercedes-Benz has revealed details of its new SL-Class roadster. There's a host of technological overhauls, improving everything from fuel economy to the windscreen wipers. UK specifications and pricing will be announced in the new year.
The SL's all-aluminium bodyshell is lighter than that of its predecessor, which helps to improve handling and efficiency. Engines have been improved too, in an effort to lower emissions – but the results aren't at detriment to performance.
The V8 engine in the SL500 produces 435PS, 12 per cent more than the old SL500, but economy is improved by 22 per cent. Similarly the V6 engine in the SL350 is 30 per cent more efficient and 30 per cent more powerful.The improved economy is helped by a standard fit 7G-Tronic Plus automatic gearbox.
The folding metal roof is offered with 'Magic Sky Control,' which allows the driver to change it from transparent to opaque or vice versa by simply pressing a button. The roof frame is made of magnesium to reduce weight, making for a lower centre of gravity and improved efficiency. It takes 20 seconds to retract the roof.  
Amongst the technology on offer in the SL is a drowsiness detection system, which warns drivers to take a break if they show signs of tiredness, and new wiper technology which eliminates the need to spray the screen before wiping it.Instead, water is sprayed directly in front of the blade as it wipes, so visibility isn't interrupted and the occupants aren't splashed if the roof is down. Buyers can specify heated blades, too, to aid clearing the screen in winter.
Other new equipment includes automatic parking assistance and a host of safety equipment including active head restraints, airbags, rollover hoops and Pre-Safe brake assist. Prices are yet to be announced, but further details will be released ahead of the new car's introduction in July 2012.
For more news on all new cars coming soon, go to our New Cars page.
Comments