Alfa Romeo Giulietta available with TCT transmission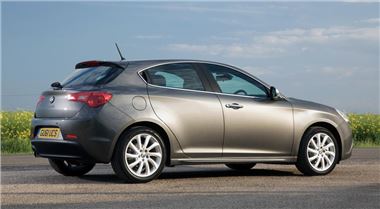 Alfa Romeo's twin dry clutch semi automatic transmission is now available as an option on the Giulietta, paired to both the 1.4 TB MultiAir petrol and the 2.0 JTDM-2 diesel.
Specifying the TCT transmission reduces CO2, improves fuel economy and improved performance - the 1.4-litre TB MultiAir petrol is 0.1 seconds faster to 60mph with the TCT and yet more efficient than the manual, delivering 54.3mpg compared to 48.7 with the manual gearbox. With emissions of 121g/km, Alfa Romeo claims it to have the lowest CO2 of any petrol car in its class.
The diesel is equally improved by the TCT gearbox, delivering 2.7mpg more than the manual while accelerating to 62mph 0.1 seconds faster. Emissions are 119g/km, placing it in the 13% BIK rate band for company car drivers.
Both models are available to order now in Lusso and Veloce trims, with prices from £21,855 on the road for the petrol.
Comments