Limited edition Juke 'Kuro' on sale now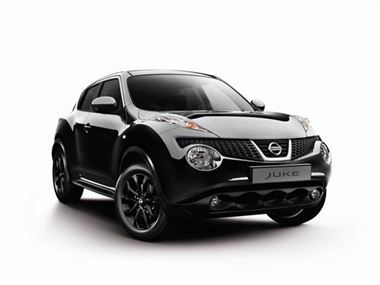 The limited edition Nissan Juke Kuro, which means 'black' in Japanese, is available now.
700 individually numbered examples will be made, each featuring high-gloss 17 inch alloy wheels, black door handles and black mirrors.
The Kuro is based on the top-spec Tekna model, and is available in either Pearl Black or Force Red. All engine options are available with the Juke, including the 190bhp DIG-T turbo, at £18,995.
The Juke Kuro is available now, with first deliveries expected in October 2011.
Comments