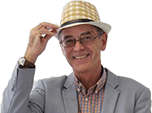 MINI confirms details of new Coupe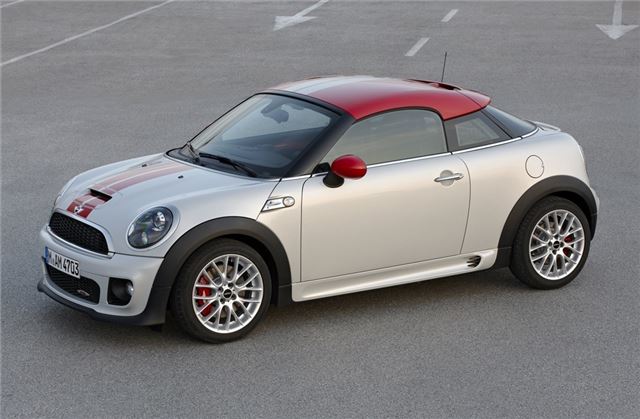 MINI has confirmed that its new MINI Coupe - the fifth model in the MINI range - will go on sale in the UK on 1 October 2011 with prices starting at £16,640. According to MINI, the sporty two-seater will be the most driver-focussed model from the brand and will come with a high level of standard equipment.
The Coupe will actually be the first two-seater 'sports' car made by MINI and the British-built model will be available in four versions. The entry-level model is the Cooper Coupe at £16,640 followed by the Cooper S Coupe which is £19,775. One of the most popular models will undoubtedly be the Cooper SD Coupe which will set you back £20,510 while the ultimate version is the JCW Coupe at a pretty hefty £23,795.

When it comes to looks, the MINI Coupe isn't exactly a huge departure from the rest of the range with the same front end. But it's the rear that is the real talking point. It features what MINI calls the 'helmet-roof' which incorporates an integrated roof spoiler plus there's an automatic spoiler on the tailgate which raises at 50mph. The Coupe is 29mm lower than the standard MINI while oval recesses in the headlining provide extra headroom inside.
The interior is the familiar MINI design but what's surprising is the Coupe's practicality. It has a 280-litre boot which is 20 litres more than the MINI Clubman plus it has a large, high-opening tailgate to make loading easy. Standard equipment will include a DAB digital radio, air conditioning, park distance control, alloy wheels, a three-spoke sport leather steering wheel and sport stripes on the body work. As you'd expect from MINI, a wide range of accessories and personalisation choices will also be available.
The engine line up features familiar MINI engines with the standard Cooper Coupe powered by a 1.6-litre petrol unit developing 122hp while the Cooper S Coupe uses the same engine but with power boosted to 184hp thanks to a twin-scroll turbocharger. The new Cooper SD looks the most desireable choice for a blend of performance and economy with the 2.0-litre diesel producing 143hp and 305Nm of torque but with claimed average fuel economy of 65.7mpg. The real performance model is the JCW Coupe which delivers 211hp and has a 0-62mph time of 6.4 seconds.
The Cooper Coupe comes with 15-inch alloy wheels as standard, with 16-inch wheels fitted to the Cooper S Coupe and Cooper SD Coupé. The John Cooper Works Coupe gets 17-inch weight-optimised alloy wheels in JCW Cross Spoke CHALLENGE styling.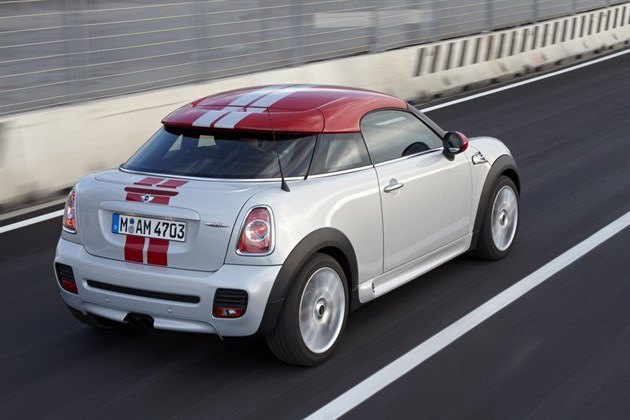 MINI says the Coupe will be agile and sharp to drive, with a multi-link axle at the rear and MacPherson strut suspension up front. Compared to the standard MINI the Coupe is also fitted with optimised springs and dampers plus an uprated rear anti-roll bar. To enhance overall body rigidity, the weight distribution compared has been shifted forward.
DSC (Dynamic Stability Control) is standard across the MINI Coupe range. In extreme driving situations and on slippery surfaces the system can selectively brake individual wheels and reduce engine power to prevent a front or rear-end slide at the earliest possible stage. DTC (Dynamic Traction Control) and EDLC (Electronic Differential Lock Control) is on the options list but standard on the John Cooper Works Coupe.
There is optional Sport Suspension which has firmer damper settings and comes with uprated anti-roll bars front and rear. For a more 'hardcore' racing experience, the MINI Coupe accessories range includes a John Cooper Works Suspension, with a 10mm drop in ride height, ultra-firm damping and further upgraded anti-roll bars.
The standard gearbox is a six-speed manual while a six-speed automatic (available with steering wheel paddles) is available on the Cooper Coupe, Cooper S Coupe and Cooper SD Coupe. All models get a Sport Button which sharpens the throttle response and gives the steering more feel.
MINI Cooper Coupe:
Displacement: 1,598 cc
Output: 122 hp/ 90 kW at 6,000 rpm
Max torque: 160 Nm/118 lb-ft at 4,250 rpm
Acceleration: 0–62 mph: 9.0 seconds
Top speed: 127 mph
Average fuel consumption (combined cycle): 52.3 mpg
CO2 emissions: 127 g/km
MINI Cooper S Coupe:
Four-cylinder petrol engine with twin-scroll turbocharger and direct injection.
Displacement: 1,598 cc,
Output: 184 hp /135 kW at 5,500 rpm,
Max torque: 240 Nm/177 lb-ft at 1,600 – 5,000 rpm
(260 Nm/192 lb-ft with Overboost at 1,700 – 4,500 rpm)
Acceleration: 0–62 mph: 6.9 seconds,
Top speed: 143 mph
Average fuel consumption (combined cycle): 48.7 mpg
CO2 emissions: 136 g/km
MINI Cooper SD Coupe:
Four-cylinder turbodiesel with aluminium crankcase, common-rail injection and variable turbine geometry.
Displacement: 1,995 cc
Output: 143 hp /105 kW at 4,000 rpm
Max torque: 305 Nm/225 lb-ft at 1,750 – 2,700 rpm
Acceleration: 0–62 mph: 7.9 seconds
Top speed: 134 mph
Average fuel consumption (combined cycle): 65.7 mpg
CO2 emissions: 114 g/km
MINI John Cooper Works Coupe:
Four-cylinder petrol engine with twin-scroll turbocharger and direct injection, plus numerous technological details carried over directly from motorsport.
Displacement: 1,598 cc
Output: 211 hp /155 kW at 6,000 rpm
Max torque: 260 Nm/192 lb-ft at 1,850 – 5,600 rpm
(280 Nm/207 lb-ft with Overboost at 2,000 – 5,100 rpm)
Acceleration: 0–62 mph: 6.4 seconds
Top speed: 149 mph
Average fuel consumption (combined cycle): 39.8 mpg
CO2 emissions: 165 g/km
Comments