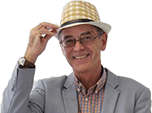 Mercedes-Benz reveals the SLS AMG Roadster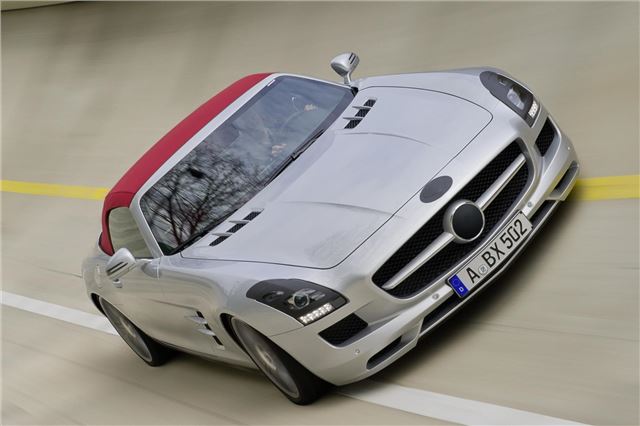 Mercedes-Benz has released images and some early details of the new SLS AMG Roadster, which is due to go on sale at the end of 2011 after its official unveiling at the Frankfurt motor show in September.
After the SLS AMG coupe it's the second model to be independently developed by AMG, the Mercedes-Benz performance division. The Coupe and Roadster versions were developed in tandem.
It has been developed using computer modelling and design, with an aim of making the 571hp fit for all kinds of international roads and conditions.
Refinement and rigidity were key aspects in development, Tobias Moers (44), head of overall development and member of the Executive Board at Mercedes-AMG, explains: "Without bodyshell rigidity there are no handling dynamics, and neither can the close fit of the soft top be guaranteed."
The SLS Roadster has an extremely rigid aluminium space frame design to aid in handling, as well as improve crash safety. "The SLS AMG Roadster is a super-sports car – just like the Coupé. It goes without saying that AMG is also determined to achieve superior driving dynamics with this open-top variant" added Moers.
Efforts have been taken to ensure the soft-top roof remains waterproof and intact. Development project manager Holger Strahl (34): "In this field it is not possible to simulate everything with CAD, and it becomes a matter of trying out, driving, testing and improving. The solution finally approved must also be suitable for series production, of course. Our specialist departments and the overall development team work together very closely in their common search for the perfect solution."
Endurance testing has been carried out on the SLS Roadster in a variety of conditions and locations, including extensive testing on the Nurburgring and on public roads. Details of performance and pricing aren't yet available, but you can expect more details closer to the official launch in September. 
Comments