Hyundai launches revised i10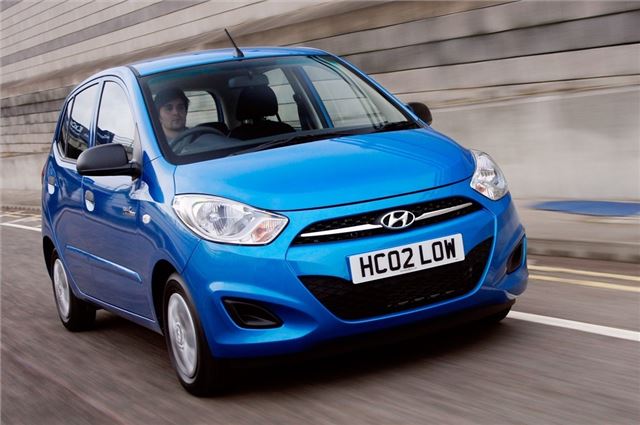 Hyundai has given its popular i10 city car a comprehensive update with a new look and upgraded specification while at the same time launching the i10 Blue - Hyundai's first sub-100g/km CO2 model.
Chief among the changes are enhancements to the i10's design - both in the cabin and on the exterior. These key design alterations gives the i10 the new Hyundai family style, alongside other recently launched models such as ix35 and ix20 models.
A new and improved range of Euro V compliant engines combine peppy performance with excellent fuel economy and ultra-low emissions. The latest i10 introduces the all-new 1.0-litre 'Kappa' engine, which replaces the old 1.1-litre 'Epsilon' unit. This three-cylinder engine returns a claimed average of 67.3mpg. The popular 1.25-litre 'Kappa' engine has also been improved giving 13% more power (85bhp), 9.2% less CO2 (108g/km) and 8.7% better fuel consumption (61.4mpg) than the outgoing 1.25-litre 'Kappa' engine.
To make the most of the efficient new 1.0-litre engine, Hyundai has introduced an all-new model - the i10 Blue. This special 'eco' edition of the i10 emits 99g/km CO2, so it gains exemption from VED and the London Congestion Charge. It is currently the only sub-£10k five-seater car on the market to achieve this, and the first of a family of Blue models that will underscore Hyundai's commitment to environmental technology.
The revised range consists of four trim grades - Blue, Classic, Active and Style. Equipment specification across the i10 range remains impressive, with usually optional features, such as air conditioning and the addition of an iPod plug-in, standard fit on all new i10s. It also gets four airbags, a six-speaker stereo, electric windows and central locking. Prices start at £8,195 for the entry-level Classic model.
All new i10s come with Hyundai's world-beating Five Year Triple Care package, for total peace of mind. This package includes five-year unlimited mileage warranty, five years' roadside assistance and five years of vehicle health checks. It's an offer that is yet to be matched by any of Hyundai's rivals.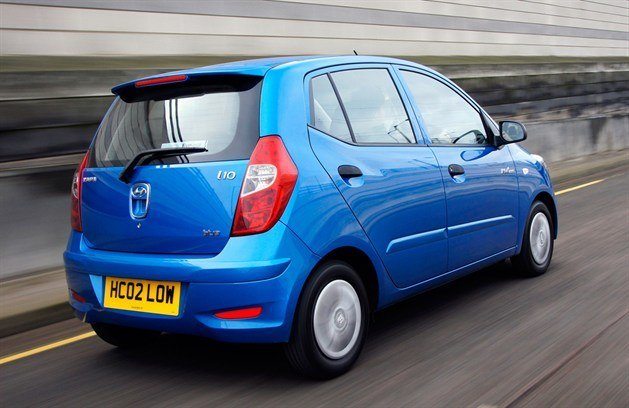 Comments