Peugeot adds new models to 3008 range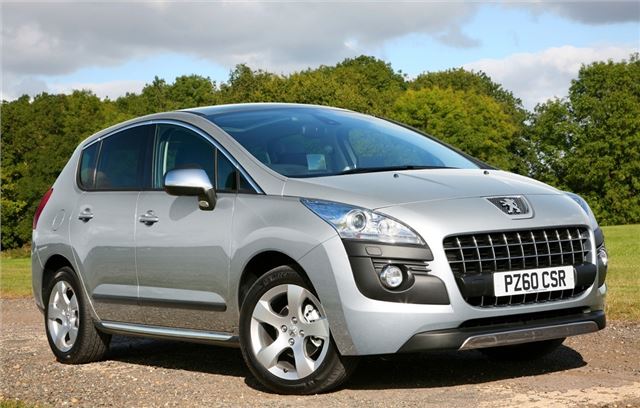 Peugeot's 3008 range has been expanded with the introduction of two new models - the 3008 SR and 3008 ENVY Special Edition. The previous three model line up, Active, Sport and Exclusive, has been extended to include the new SR model which comes with Peugeot's Grip Control as standard.
Based on the Sport model, the SR gets extra kit including colour satellite nNavigation, Bluetooth, the Grip Control and 16-inch alloy wheels with Mud + Snow tyres. It is available with the Euro 5 HDi 112 diesel engine and either a six-speed manual gearbox or six-speed electronically controlled manual gearbox (EGC). CO2 emissions are between 129g/km & 135g/km.
The second new model is the 3008 ENVY Special Edition which is also based on the Sport model but adds dark tinted rear windows, an exterior styling pack (aluminium detailing), head-up display and a panoramic glass roof. Tthis extra specification is included for £600 more than the equivalent Sport version. It is available with either a 1.6 litre VTi 120 petrol engine or HDi 112 Euro 5 diesel engine. Both models come with a manual gearbox, five-speed for the VTi and six-speed for the HDi 112.
Comments