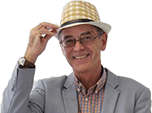 Infiniti reveals details of M35h hybrid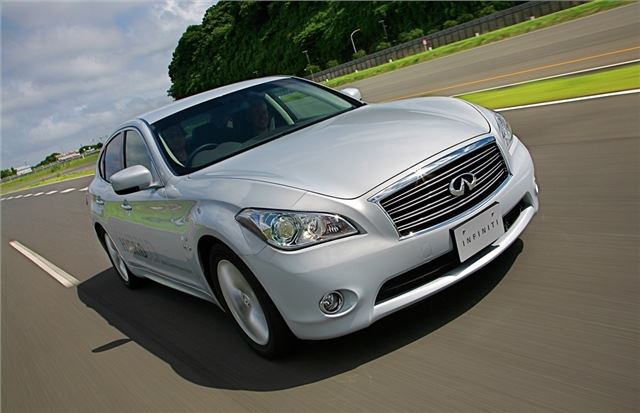 Infiniti has revealed details of its new M35h - the first hybrid from Infiniti and the most powerful model in the luxury M line-up. On sale in the Spring and joining the V6 petrol and V6 diesel M models, the M35h develops 364bhp while averaging a claimed 40.4mpg with CO2 emissions of 162g/km.
The Infiniti M35h's innovative one electric motor/two clutch hybrid system is complemented by the Infiniti's low drag - the Cd is down to an impressive 0.26 - and lighter weight, the M35h weighing less than the M30d diesel at 1830kg.
The combination of high performance and low emissions is the direct result of a 68bhp (50 kW) electric motor that can power the Infiniti M35h more often, at higher speeds and for longer periods than rival hybrids.
Capable of cruising on emissions-free electric power alone at speeds up to around 50mph, Infiniti's Direct Response Hybrid system extends the hybrid's advantage from slow-moving city traffic to the open highway. In real-world testing the Infiniti M35h has shown it can drive in electric-only mode for as much as 50% of the time on mixed routes. Even energy normally lost in deceleration or under braking is saved to help keep the batteries charged up.
Despite running in silent electric mode at every opportunity, the Infiniti M35h cannot surprise pedestrians and the visually impaired as it approaches thanks to Approaching Vehicle Sound for Pedestrians (VSP). The first hybrid in the world to come with such a valuable safety feature as standard, VSP emits a non-intrusive sound that varies in pitch and volume at vehicle speeds up to 20mph
Innovative Hybrid Electric Power Steering (NH-EPS) and regenerative brakes, both developed especially for the Infiniti M35h in order to boost further its efficiency, are key technology highlights. The Infiniti M35h's petrol engine is a 3.5-litre V6 with 306bhp. It is part of the same family of V6s as the 3.7-litre unit in the M37 but with torque characteristics to complement the low-down pulling power - 270Nm at 1770rpm - of the electric motor.
The Infiniti M35h is just as luxuriously trimmed and equipped as the other Infiniti M models while its 350-litre boot is capable of storing four golf-bags or two large suitcases. Prices for the Infiniti M35h, which will be offered in either GT or GT Premium grades, are due to be announced before the Geneva Motor Show in March 2011.
Comments