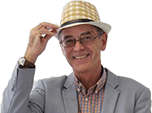 Subaru launches saloon version of Impreza WRX STI


Subaru has responded to demand from customers and will launch a saloon version of the Impreza WRX STI this October, which will be offered alongside the existing hatchback variant that was introduced in 2008. For this latest 2011 model, the Impreza name has been dropped so it will know just be called the 'Subaru WRX STI'.
It has also been given a major overhaul designed to refined its all-round performance, following criticism that the original was too hardcore. Extensive testing has been carried out under a variety of weather, traffic and road conditions, ranging from slow, congested city driving and rapid B-road sprints, to extreme 'hot laps' around famous racing circuits - including the Nordschleife at the Nürburgring in Germany.
The new WRX STI benefits from a stiffened bodyshell and an extensively reworked suspension system - based upon the widely praised 'spec. C' set-up. Lower ride height and wider tyres also contribute to more direct and accurate control of the car and greater feedback for the driver.
The more rigid bodyshell has also made it possible to increase suspension travel, benefiting road-holding as well as ride refinement. An all-new design of wheel saves approximately two kilograms of un-sprung weight per corner compared to the outgoing model, helping to further improve ride and handling, as well as enhancing the car's appearance.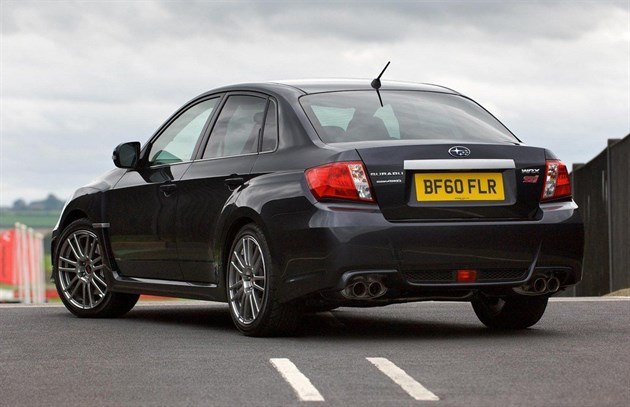 Exterior styling has also been revised with new bumpers, enlarged rear quarter panels and z lower ride height giving the car more presence. Inside, the quality of the cabin materials has been upgraded, new Recaro bucket seats have been fitted.
The 2.5-litre boxer turbo engine with Dual Active Valve Control produces 300bhp at 6000rpm and impressive torque - with a peak of 407Nm at 4000rpm. While these outputs are unchanged from the outgoing STI, improved torque delivery throughout the rev range translates into better response and more linear acceleration. The 0-62mph sprint is achieved in just 5.2 seconds. Significantly, the revised engine is cleaner, and successfully meets Euro 5 exhaust emissions standards.
Central to the agile handling of Subaru vehicles is the company's legendary Symmetrical AWD (All-Wheel drive) system. This consists of the horizontally-opposed boxer engine, with its low centre of gravity, combined with advanced AWD technology incorporating sophisticated front, centre and rear differentials. For the new WRX STI the system has been uprated, with revised settings for the differentials.
The car features a default setting of 41 to 59 per cent front and rear torque distribution and the driver can adjust this while on the move using the four-mode (Driver's Control Centre Differential) system. The WRX STI also incorporates Multi-Mode VDC (Vehicle Dynamics Control) - Subaru's advanced electronic stability control (ESC), allowing the driver to modify the point of intervention of this electronic driver aid.
In order to develop a vehicle that provides exceptional levels of high performance and precision handling, together with user-friendly daily motoring driveability on demand, Subaru has further tuned its three-mode SI-Drive (Subaru Intelligent Drive) system, which can be used to adjust the engine's characteristics to best suit a variety of driving conditions.
Aficionados of Subaru performance vehicles will be pleased by the news that a new exhaust system, with a larger centre muffler and larger diameter piping, enhances the engine's iconic boxer 'burble'. Standard equipment includes keyless entry, push-button start, front log lights, hill start assist, climate control, remote central locking, electric windows front and rear, an all-new radio-CD unit with a 10-speaker audio system, auxiliary and USB inputs, Bluetooth and cruise control.
The WRX STI is available from October 2010, priced at £32,995 on-the-road for both the four-and five-door variants.